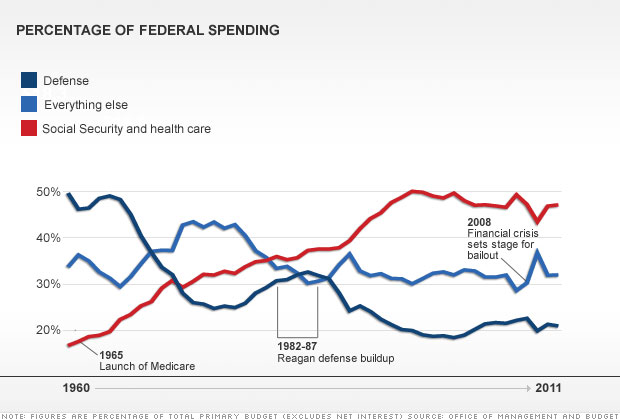 The federal government, a Treasury official in the George W. Bush administration once quipped, is really a "gigantic insurance company with a sideline business in national defense."
Since the 1960s, defense plus "
entitlements
" -- meaning Social Security and health care programs, including
Medicare
and Medicaid -- have consistently been more than half the budget.
What's changed is the split: Retirement and health care have switched places with defense as the biggest expense.