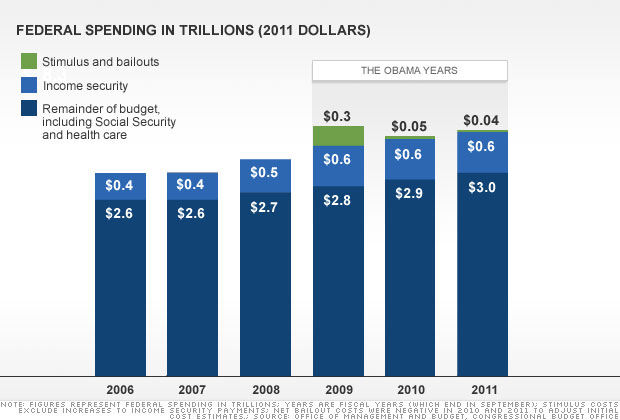 Government spending
is up largely because of ever-increasing Social Security, Medicare, and Medicaid costs.
Another cause: "Income security" payments, including
unemployment
benefits and food stamps, rose as people lost work. The
stimulus package
further expanded such programs, and added spending on infrastructure and education.
There was also the bank bailout (begun under President Bush) and auto rescue (mostly on President Obama's watch).