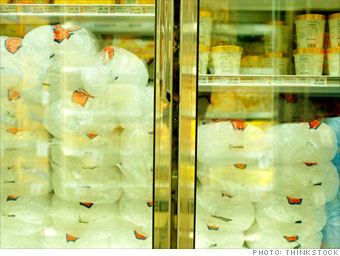 Let's start with your game plan for getting the best deals on food.
First, try the frozen food aisle when you are out shopping. Frozen meat, poultry, and seafood are often 25% to 40% cheaper than fresh.
"Handling fresh meats requires a higher employee cost, and products spoil easily," says food industry analyst Phil Lempert.
Stick with U.S. cuts, since other countries may not meet the same safety criteria.