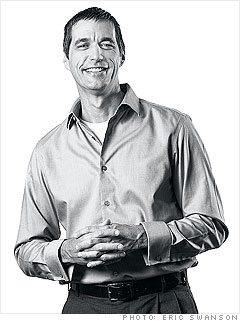 Dan Otter, 46On crusade since:
2000
Day job:
Social studies teacher
Achievement:
Created the 403bwise.com website, which teaches nonprofit and public-sector workers how to maximize their retirement savings
Why he's a hero:
Hired in 1992 as a fourth-grade teacher in California, Otter soon learned that his 403(b), a 401(k)-like retirement plan for nonprofit and public-sector workers, held poor investment options -- mainly high-cost annuities.
In 2000 he co-founded 403bwise.com, where teachers and others can learn about their plans, and how to fight for better ones.
Says Otter:
"Costs of most teacher 403(b)s can cut savings by hundreds of thousands of dollars."
By Penelope Wang and Joan Caplin
@Money
- Last updated July 11 2012: 12:39 PM ET