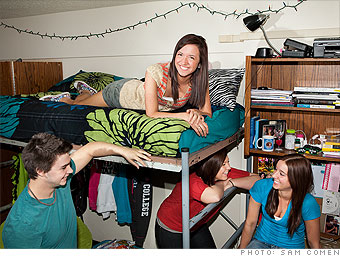 Name: Nicolette Larson
Year: Freshman
College: North Dakota State University
Strategy:
After realizing they needed to borrow more than the federal student loan maximum ($5,500 for freshmen), Larson's family turned to the state-owned Bank of North Dakota.The bank offers college loans to any North Dakota student (there are no income limits; you need only a 575 credit score to be considered) at a fixed rate of 4.96%, vs. an 8.8% annual percentage rate on a federal PLUS loan for parents.
Savings:
About $3,000 over the life of the first year's loan.
Advice:
"Start checking for loans early," and spread a wide net, says Niki's mom, Judy. She notes it took about six weeks to apply to several lenders and shop for the lowest rates.