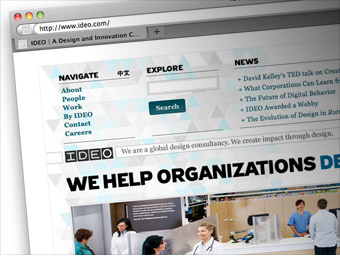 % of MBAs who want to work there:
7.06%
Headquarters:
Palo Alto, CA

This legendary design consultancy has been behind some of the digital space's most iconic products -- the first Apple mouse and the TiVO remote, to name a couple. It also has worked with the CDC to combat childhood obesity and helped create Bank of America's Keep the Change program.
"The work at IDEO requires use of both halves of the brain," says Meghann Dryer, the firm's director of new talent. "As we're moving forward, innovation is becoming more important. There is the notion that business can be a generative, creative activity."
The consultancy believes in allowing creativity to flow throughout the organization. "You really do have the capability and permission to play almost every day and really exercise that creative freedom," says Dryer.
What they're looking for: IDEO seeks creative thinkers who are comfortable with ambiguity and have enough initiative to get something off the ground, says Dryer.
"We look for particular depth in one area but also breadth and exposure to different job functions," Dryer says. "We're looking for T-shaped people."

Getting hired: The employee base at IDEO fluctuates between 550 and 600, and there's no quota on MBAs. Students are eligible for the company's internship program, whose size varies annually.
It doesn't hurt to know someone at the firm. About half of IDEO's full-time candidates come from employee referrals.

Did you know? Founder David Kelley's TEDTalk, "How to Build Your Creative Confidence," has been viewed more than 415,000 times on the TED site since it was posted in May.