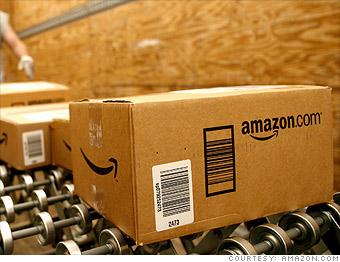 % of MBAs who want to work there:
11.94%
Headquarters:
Seattle, WA

You only have to look to Amazon's recent land grab in Seattle to get a sense of the astonishing growth it's experiencing. The online retailer reportedly has plans to add three office towers that would double its footprint in downtown Seattle.
At Amazon, where the customer is king, MBAs may end up launching new products, finding ways to optimize the customer experience or evaluating the company's future business investments.
What they're looking for: The e-publishing landscape moves quickly, and the company seeks people who thrive in a fast-changing environment.
"We need nimble leaders who move fast, are capable of breaking down and solving complex problems, and have a strong will to get things done," its website says.

Hiring plans: The tech firm has been aggressively recruiting new talent. Last year it hired more MBAs from top 10 B-schools than big banks like Goldman and J.P. Morgan, according to MBA website Poets & Quants.
Amazon offers summer internships in product management, business management, operations and finance. Last year it hosted over 170 interns from more than two dozen business schools.

Did you know? Even though Amazon is a large company, MBA interns get face-time with top executives through biweekly brown bags.