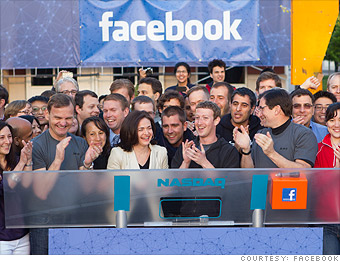 % of MBAs who want to work there:
9.35%
Headquarters:
Menlo Park, CA

Facebook didn't even exist nine years ago, but B-school students today are lusting to "friend" the social network, thanks to its supercharged growth and hacker culture that emphasizes risk-taking and creative problem-solving.
"As we grow, we have a set of unique problems and challenges that are somewhat unprecedented for other companies in our industry," says Adam Ward, head of university recruiting. "MBA students love challenges, they love tough problems. It's become a great marriage."
MBAs aren't concentrated in a particular division of the company -- they can end up on any of a large cross-section of teams. Wherever an MBA lands, they can expect to leverage their expertise to grow and support the company's products and users.
What they're looking for: "We love MBA students who want to roll their sleeves up and build things, solve problems, take risks and be creative with the problems we face," Ward says.
A technical background is important for some roles, as is being comfortable with its jeans-and-hoodie culture. Most critical, though, is demonstrating a passion for Facebook's mission of making the world a more open and connected place.

Getting hired: The company doesn't disclose its plans for hiring, but Ward says Facebook has "significantly grown" its involvement and investment in recruiting MBAs. Take note: Its three-month intern program often serves as a feeder pool for full-time hires.

Did you know? COO Sheryl Sandberg invites Facebook's female interns to her house every summer as part of her ongoing effort to mentor and inspire women in tech.