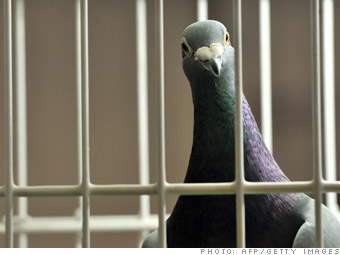 Call it extreme communication. One taxpayer was so distrustful of technology that he wouldn't use a telephone or computer.
That posed a problem when it came to communicating with his business partner, who lived across town in Phoenix. So he came up with a plan: carrier pigeons.
The two now send messages to each other via the birds. And the technophobe thought it made sense to write off the pigeons, as well as their care, food and housing as a business expense.
Shauna Wekherlien, the CPA at Tax Goddess Business Services who prepared his return, said she asked him a lot of questions (like whether he has ever owned a computer) to establish whether he had ever used technology to communicate with people in the past.
He said he hadn't so she determined that the deduction was fair game, given that it was the only way he could reach his business partner.