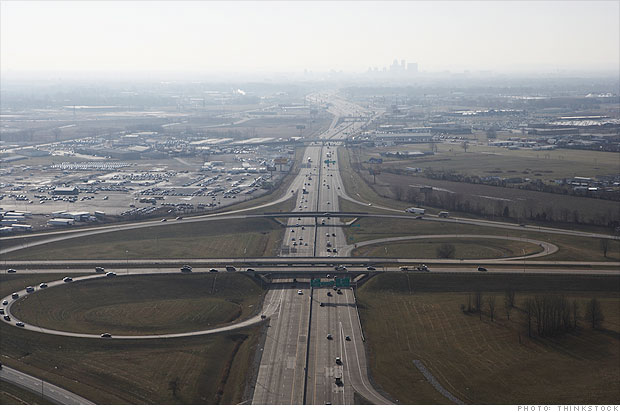 Population: 1,427,483
Cardiovascular cases: 358,161
Rank in most ozone-polluted cities: Not in top 25
Like many cities with air pollution problems, Louisville sits in a valley where air can stagnate in the summer heat.
"In the 1970s our air was pretty bad," said Thomas Nord, spokesman for the Louisville Metro Air Pollution Control District.
Through stricter regulations governing auto emissions, the city has managed to cut its ozone levels by about 15% since 1999.
A big source of smog, a pair of coal-fired power plants has also been mitigated by adding scrubbers to the stacks. And one of those plants will switch to gas power over the next few years, said Nord.
The district has also made strides in reducing pollutants from Rubbertown, a collection of chemical plants along the Ohio River, by putting new controls in place that have cut emissions of butadiene, a carcinogen, by 85% over the past five years, said Nord.