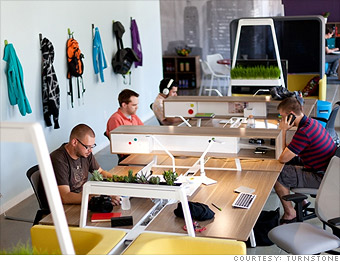 Prize: $25,000 office makeover
Last day to enter: April 15
This national contest that comes out of Grand Rapids, Mich., will have five finalists who will win office makeovers.
Companies submit a video explaining why a complete office makeover would benefit their business. A panel of judges will select the top 25. Then the public will vote online to decide which five companies get the prize.
Public voting will open at the end of April, and winners will be announced in May.
Eligibility: Companies must have fewer than 100 employees and create a video demonstrating why a Turnstone office makeover will make a difference in their work and workplace.

By Kitt Walsh, contributing editor
@CNNMoney
- Last updated April 13 2012: 5:25 PM ET