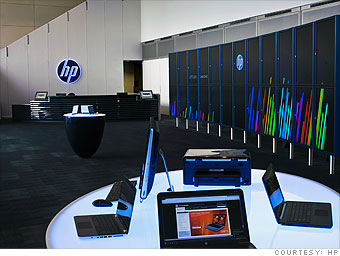 Dates: June 2010, February 2012
Layoffs: 9,000; 275
Headcount before: 304,000
Headcount now: 349,600
Stock change: Down 53%
HP has done multiple rounds of deep job cuts over the past decade. The last major one took place in 2010, when then-CEO Mark Hurd axed 9,000 positions, but hiring and acquisitions quickly ran HP's headcount right back up. Get ready for another major cull: HP is preparing to announce this week a cut of another 25,000 or so workers.
None of that has halted HP's dramatic downward spiral. That's because workforce trims don't address HP's bigger problems: It has lost market share, failed to bring out innovative products and lacks a clear direction.
It's still a tech behemoth, but last year's profits were 19% lower than the previous year's.