Overall Best and Small car - Honda Civic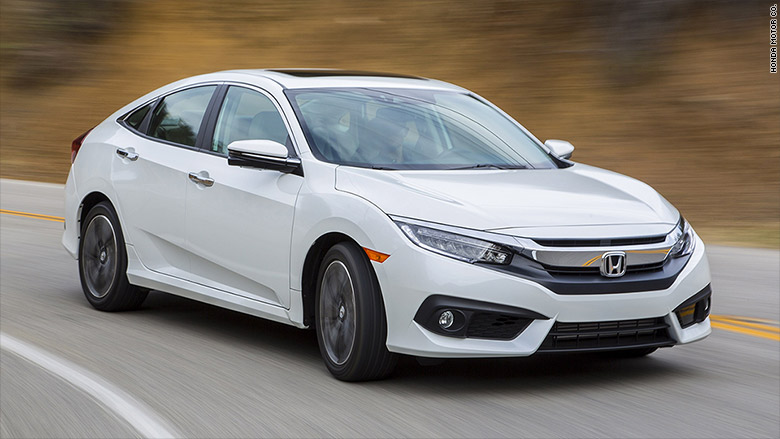 The auto experts at Kelley Blue Book named the completely redesigned Honda (HMC) Civic not only the overall Best Buy among small cars but the Best Buy among all new cars available today.
The new Civic combines performance, refinement and fuel economy. Kelley Blue Book calls it "Nothing less than the best car you can buy for under $20,000."
Of course, the Civic is a great car, but that's not all. KBB's analysts looked at the cost of owning each new car on the market today. Financial factors they considered included fuel costs, insurance and, most of all, depreciation. Depreciation, the single biggest cost of owning a car, is the amount of value it loses between the time you buy it and when you ultimately trade it in or sell it. The Honda Civic, particularly with the new improvements, is expected to have particularly good resale value, according to KBB.
First published November 12, 2015: 9:24 AM ET
Partner Offers
Paid Partner