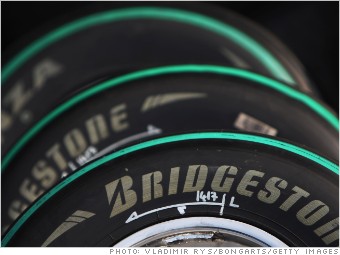 After 15 years of deflation and economic stagnation, Japan is making a bold bid to jumpstart growth through a series of policy actions.
The central bank has drastically increased its bond-buying program. The government is spending more on infrastructure projects. The experiment has been dubbed "Abenomics" after Prime Minister Shinzo Abe.
It's far too early to call the program a success. But dramatic results can be seen in the Nikkei 225, Japan's marquee stock index.
Tire manufacturer Bridgestone is one example. The company's stock is up 67% this year.