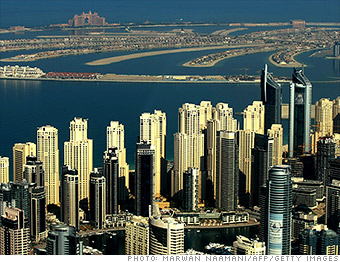 1
It's a good time to be a home owner. Property consultancy Knight Frank says global house prices now sit 4% above their 2008 peak and confidence in most markets is growing.
Topping the rankings is Dubai where a steady flow of international capital is powering a property boom. The real estate rebound, coupled with a pick-up in tourism and trade, has boosted the economic outlook in the tiny emirate.
Knight Frank's Kate Everett-Allen said Dubai has attracted investment in the wake of the Arab Spring as a Middle Eastern "safe haven."
"We're seeing a lot of Indian, Pakistani and Iranian investors in that market," she said.