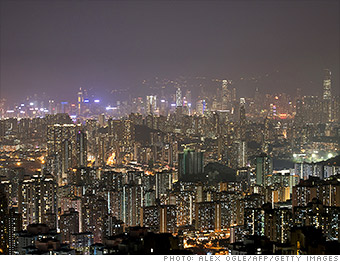 3
Policymakers have also tried to take the heat out of Hong Kong's property market. Strong credit growth in China and ultra-loose monetary policy in the United States have helped fuel the boom.
Related: Farming for fish in Hong Kong's high-rises
Offshore investors -- along with market speculators -- have been big buyers of real estate in the land-strapped territory.