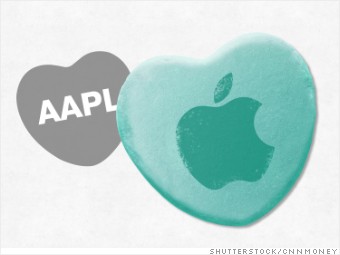 What's not to love about the world's most valuable company?
Apple (AAPL) tops our list of 10 stocks we identified with attractive valuations, strong growth potential, low debt levels and a gift that keeps on giving ... a dividend.
Consumers (and investors) are smitten with the iPhone 6 and 6 Plus. They are a big reason why analysts expect earnings to soar more than 30% this year.
And with $178 billion in cash, Apple should have no problem continuing to invest on R&D and acquisitions to make sure it stays on top in tech -- while also rewarding investors with bigger dividends and stock buybacks.