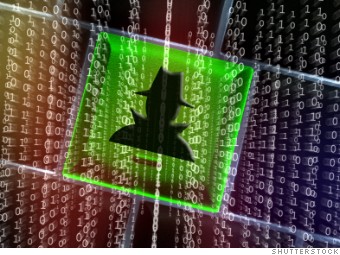 1
Ticker

: SPY

Expense ratio

: 0.09%

Morningstar rating

: 4 stars

YTD performance

: +2%

Five-year performance

: +92%
Millennials are getting to know exchange-traded funds and they love them.
ETFs are easy to understand. They trade just like stocks -- you can buy and sell them online -- but they can also be less risky. An ETF is made up of a basket of stocks, which means you're not betting on the fortunes of a single company.
Investors of all ages love how cheap they are, with fees that are far lower than mutual funds because they track relatively well-known indexes.
Millennials' favorite ETF is the world's largest and best known, the SPDR S&P 500 ETF, according to TD Ameritrade data provided to CNNMoney.
Known simply as "SPY," this ETF tries to mirror the performance of the S&P 500, the benchmark index that is home to large American companies like Apple (AAPL), Nike (NKE) and Visa (V).
Related: The No. 2 most popular fund on the planet is 'SPY'
SPY's track record is stellar: It's beaten 80% of active mutual funds over the past five years, according to State Street.
Other popular S&P 500 ETFs among Millennials include the iShares Core S&P 500 ETF and the Vanguard S&P 500 ETF, according to TD Ameritrade.