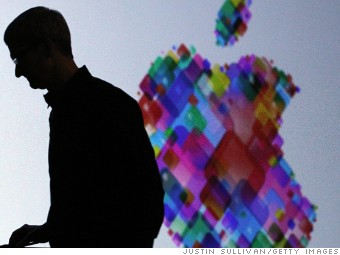 1
Market cap

: $698 billion

2009 rank

: 33
Apple (AAPL) started off 2015 with a bang, posting the biggest quarterly profit in U.S. corporate history.
Why was it ranked so low in 2009? Mainly because that's 20-something generations ago in Apple years -- the iPad was still a rumor, Apple's iPod Nano got a video camera and the iPhone 3G was just released.
Apple's stock did recently nosedive 8% when iPhone sales didn't meet expectations, but Wall Street is betting that Apple will create a new personal record with a $53 billion annual profit for the current fiscal year.