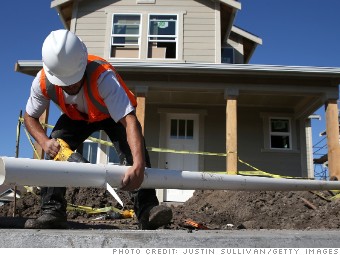 U.S. economic growth between July and September is now expected to be about 1.1%, according to the Federal Reserve Bank of Atlanta. That's well below the 3.9% growth America got in the second quarter this year. Earlier this year, many economists expected the economy to really pick up momentum in the second half of 2015.
Jobs growth was weak in September, and was lowered for both July and August. We won't even get started about how paltry wage growth has been.
America's industrial production index has declined for three months in a row and it's on the verge of dropping into negative territory. The 2015 hook and uppercut punches -- strong dollar and slow global economy -- are still weighing down U.S. trade.
And the Federal Reserve's long-awaited rate hike -- good for the economy but possibly volatile for markets -- could come in December. Or not.