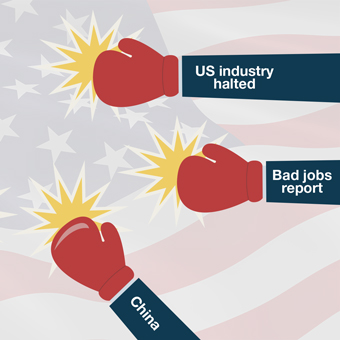 The American economy and the stock market just can't catch a break.
The Dow is down 4% so far this year and the broader index, the S&P 500, is down 2%. Most Wall Street experts thought both would be UP this year.
A slew of earnings this week may help stocks turn the corner in the right direction. But there are so many headwinds to overcome now.