Explosive growth in robots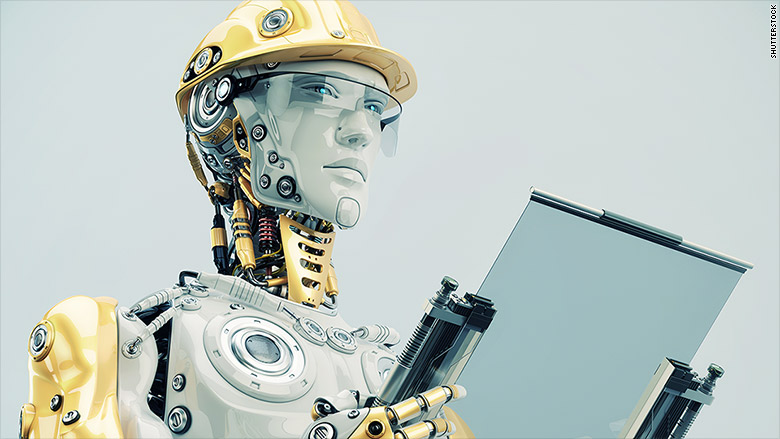 The robot revolution is here -- and it's creating serious money-making opportunities for savvy investors.
Innovations like driverless cars, drones and robotic surgical arms are already disrupting how we live our lives. And this is just the beginning.
The market for robots and artificial intelligence is poised to soar, Bank of America Merrill Lynch estimates.
"The pace of disruptive technological innovation has gone from linear to parabolic," the Wall Street bank wrote in a recent report.
Early adopters, the companies that have been the fastest to seize the opportunity, are the ones likely to capture the most upside.
These 22 U.S.-listed stocks were singled out by BofA as having the greatest upside to the robot revolution.
First published November 12, 2015: 10:24 AM ET
Partner Offers
Paid Partner