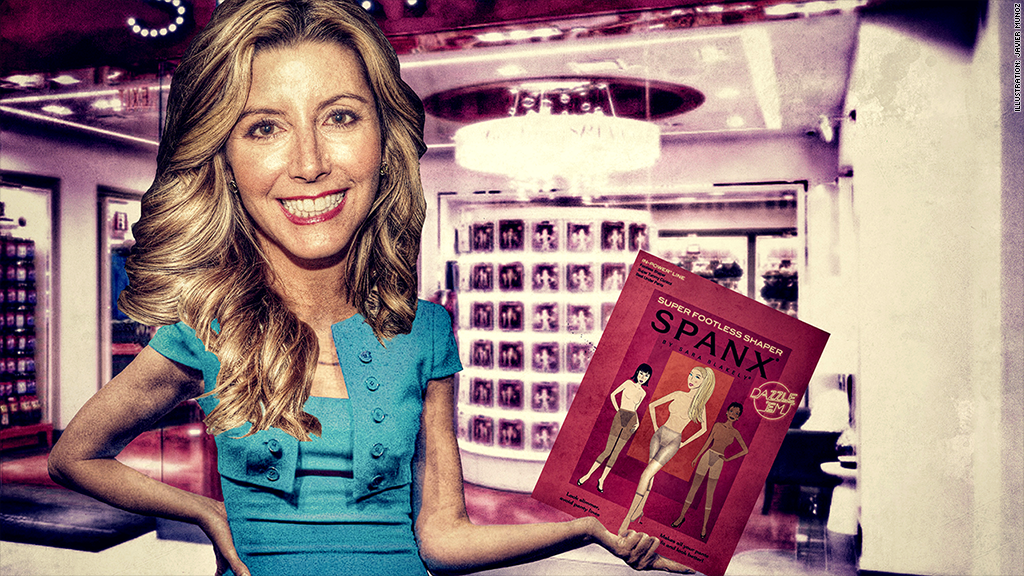 The woman behind the boom in shapewear is one of the youngest self-made female billionaires on the planet. But the path to Blakely's success took some detours.
In her earlier years she had designs on law school, but did poorly on the LSAT, even after taking it twice. She later applied to work at Walt Disney World, trying out for Goofy. But at 5'6', she didn't hit the height requirement, and became a ride attendant instead.
She later sold fax machines for seven years, and eventually emptied her savings account of $5,000 to invest in her undergarment invention that would launch her company, Spanx. She taught herself about the hosiery business by reading about it online, and the self-starter is now at the helm of a multi-million dollar company.
Watch: How Spanx's Sara Blakely made a billion
Last year Blakely joined The Giving Pledge, a campaign founded by Warren Buffett and Bill Gates, which encourages billionaires to give half their wealth to charity. She was the first female billionaire to join.
First published June 5, 2014: 9:19 AM ET
Partner Offers
Paid Partner