Pizza Hut "Hot Dog Bites Pizza."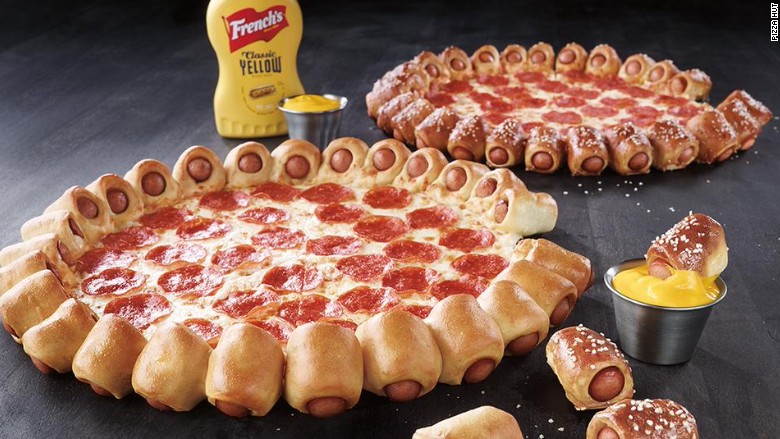 Fast food companies are testing the limits of what Americans will eat with increasingly bizarre combinations of so-called Franken Food.
The latest innovation, or abomination depending on your taste, is Pizza Hut's "Hot Dog Bites Pizza."
As the name suggests, it's a pizza ringed with bite-size "pig-in-a-blanket" hotdogs. And if that hasn't scare some folks already, Pizza Hut suggests dipping the pizza dogs in mustard.
It's either a stroke of genius, or an unholy merger of two junk food staples. Either way, Pizza Hut has promised to deliver one to CNNMoney next week. We'll let you know what it's like.
First published June 11, 2015: 3:14 PM ET
Partner Offers
Paid Partner