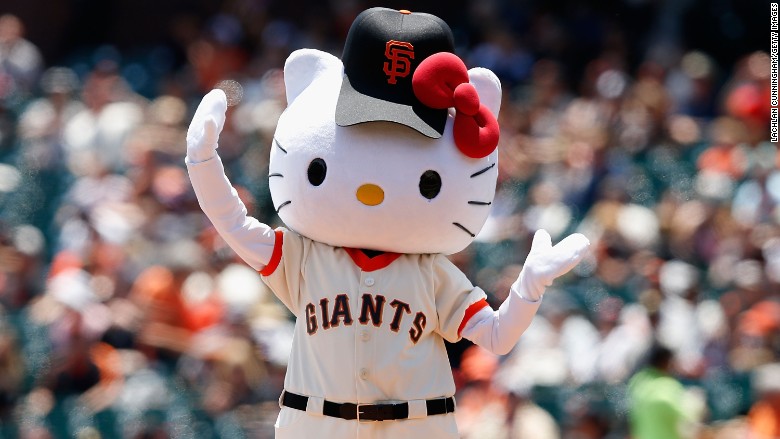 Hello Kitty is super cute and super rich. The adorable pop icon has warmed the hearts of millions the world over, and now makes the big bucks in lots of creative ways. Here's a look at how Hello Kitty rakes in the money.
Hello Kitty has thrown the ceremonial first pitch at baseball games in the U.S. and Japan, including for the Los Angeles Dodgers, Arizona Diamondbacks and San Francisco Giants.
Sanrio, the company behind her, struck a deal in 2012 for Hello Kitty promotions with the Dodgers. It was so popular that the pact has now expanded to all 30 Major League Baseball teams across the U.S., with a range of themed baseball goodies -- caps, jerseys, phone covers and more.
There are even special Hello Kitty game time appearances.
First published August 20, 2015: 9:54 PM ET
Partner Offers
Paid Partner