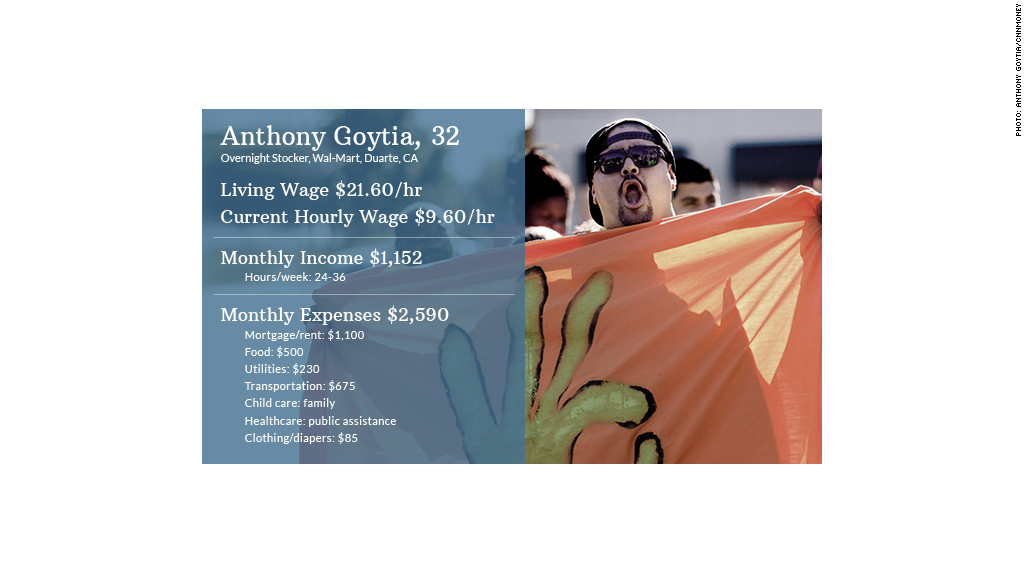 Half of Anthony Goytia's monthly salary pays for gas alone. The father of four works the overnight stocking shift at Wal-Mart (WMT). The rest of his paycheck isn't enough to cover his other expenses.
To make ends meet, Goytia has taken out payday loans and visited local food banks. He doesn't have cable or Internet and he relies on friends donating diapers for his newborn baby.
His wife also worked in a retail store until she had her most recent child in December. In order for his family to get by on his salary, he would need to make $21.60 per hour, more than double what he is currently making.
"We're just trying to stay afloat. We don't have any extras," he said. "All we're trying to do is get by and now, it's a struggle to pay the bills."
First published January 27, 2014: 4:05 AM ET
Partner Offers
Paid Partner