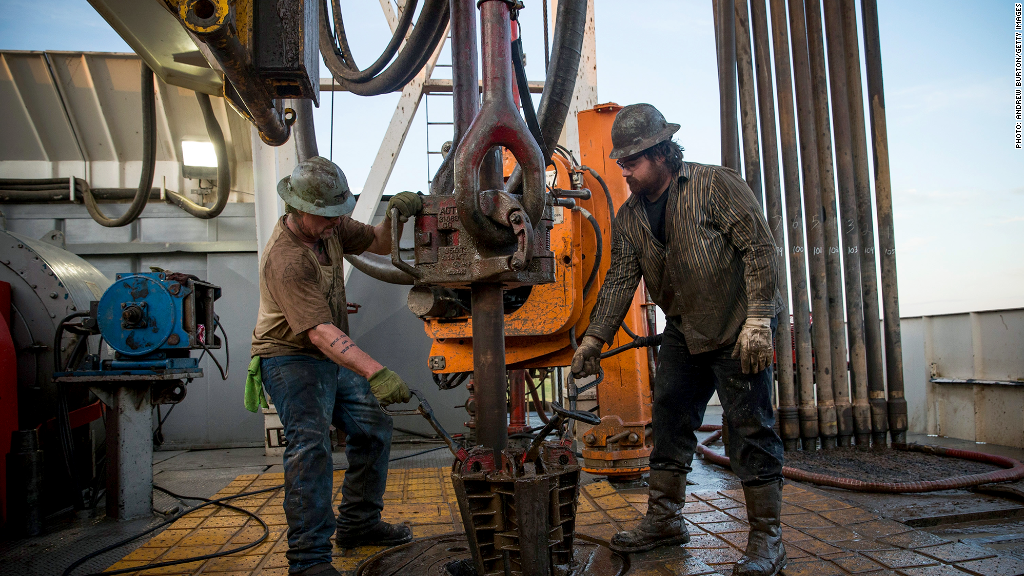 1
State GDP

: $50 billion

Growth in 2013

: 9.7%
Small, but speedy.
That's the story for North Dakota, which has been the fastest growing state economy for five years in a row thanks to the oil boom.
The state's economic output grew nearly 8% in 2013, according to data released by the Bureau of Economic Analysis Wednesday.
High wages and low unemployment have drawn people from all over the United States, and in the boom areas, workers can easily make twice the federal minimum wage, even in food-service jobs. Make $15 an hour serving tacos, $25 an hour serving tables or $80,000 a year driving trucks.
Revenue from the oil companies have also allowed the state to lower the income tax, further attracting workers.
Rapid population growth has its downsides though. The housing shortage is such a problem, a local Salvation Army sometimes helps homeless job seekers buy one-way tickets out of the state.
All told, North Dakota's economy has doubled in just 11 years, but it still remains the fifth smallest state economy in the country.
First published June 11, 2014: 4:12 PM ET
Partner Offers
Paid Partner