"We have to pay the loans back"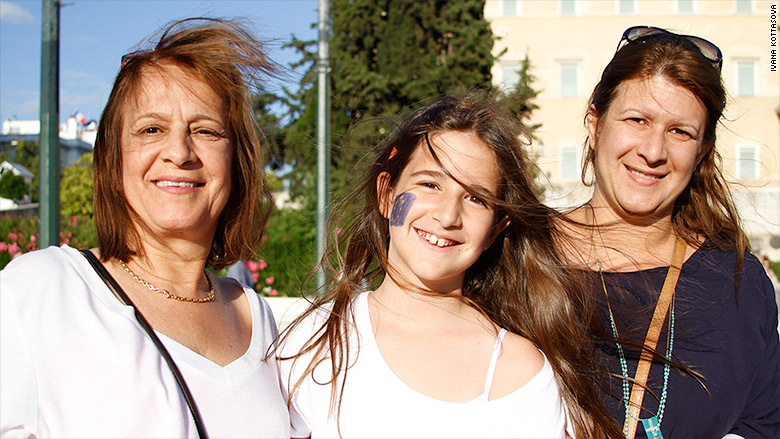 Name

: Christina Klitoraki

Age

: 11

Occupation

: Pupil
"We want Greece to stay in Europe."
Christina's mother, Gina Klitoraki: "I am worried about austerity. But we owe money, and we have to pay it back, otherwise nobody in Europe will trust us.
We are worried about leaving Europe, it would be very bad for Greece, very bad for jobs. Nobody would come here any more. This government is not responsible."
First published June 28, 2015: 2:09 PM ET
Partner Offers
Paid Partner