Name: Ephraim Maldonado, Kissimmee, Florida
Voting for: Clinton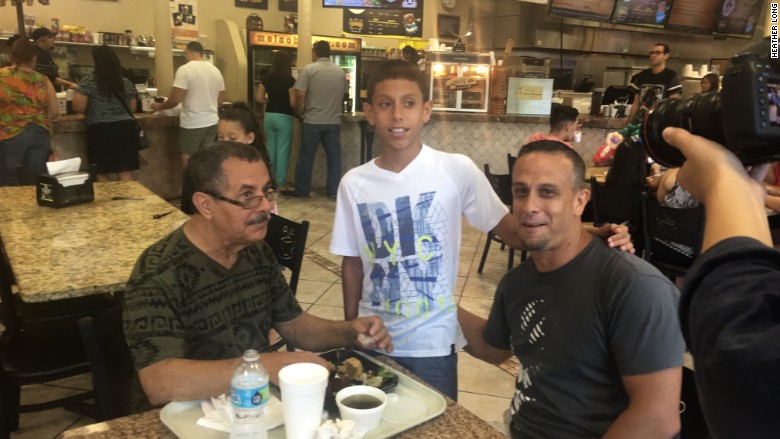 Ephraim Maldonado (right) loves Florida. He and his family moved there from New York City for a better life 12 years ago.
"The minute I moved, a month later, we were able to become first-time homebuyers," he told CNNMoney. "That is the American Dream, for sure."
Maldonado is upbeat about the economy and the opportunities. "Everyone goes to work, whether at Disney or wherever. I believe there are good opportunities here for everyone," he said.
He and his father (far left) are Clinton supporters.
"I believe she stands 100% behind the Latino community, and for everybody," he said.
First published October 11, 2016: 11:03 AM ET
Partner Offers
Paid Partner