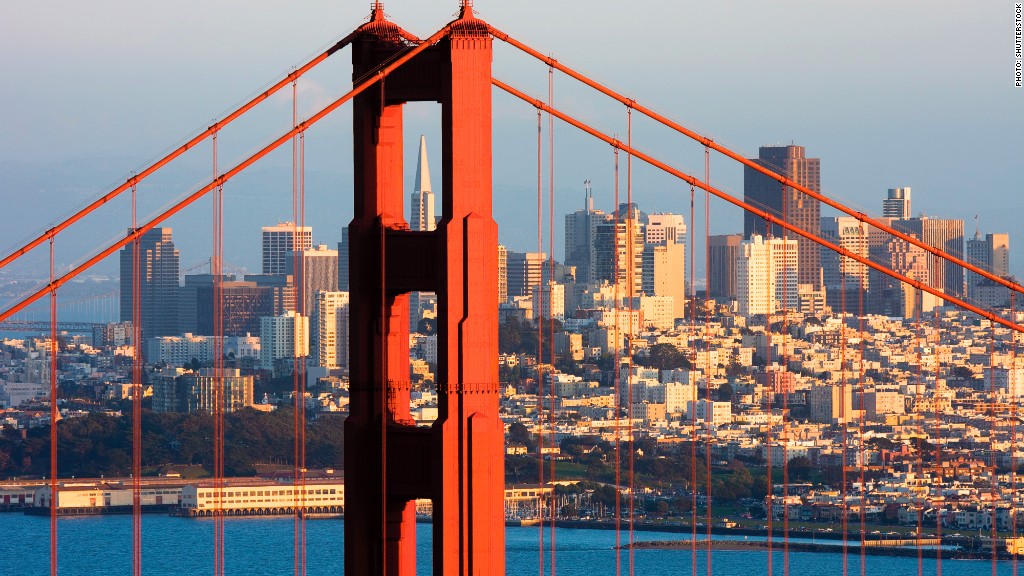 One-year pay increase

: 3.7%
It's not just the tech industry that's keeping San Francisco's workforce humming. Several industries in the metro area have been performing (and paying) well lately, according to PayScale, which tracked year-over-year wage growth across close to two dozen industries.
After several years of stagnant growth, workers in the media and publishing industry saw wages climb 3.9% in the past year. Meanwhile, science and biotech workers saw incomes grow by an average of 3.1% -- thanks, in part, to demand for workers in fields like pharmaceuticals.
Related: Colleges with the highest paid graduates
With hundreds of tech and software startups, the metro area depends on fewer large employers and that has also helped. Nationwide, small company wages grew by 2.5% over the 12 months ended September 30, much faster than wages at big companies (up 1%) or mid-sized ones (just 0.4% higher).
First published October 16, 2013: 7:26 AM ET
Source:
PayScale
The PayScale Index tracks changes in the earnings of full-time private industry employees on a quarterly basis. It takes into account total cash compensation, which is defined as all cash payments earned by an employee during a year of full-time employment. This report is based on the year-over-year percentage change in compensation for the 12 months ending September 30, 2013. (More on the
methodology
).
Partner Offers
Paid Partner