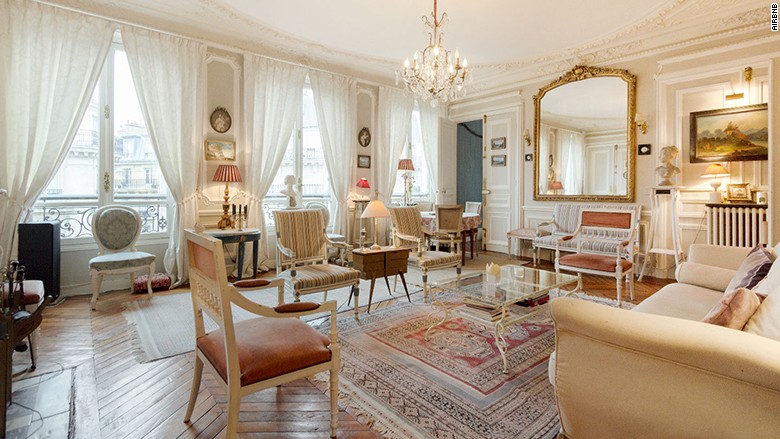 Price to rent this home starts at

: $319/night
Companies are increasingly booking Airbnb apartments to accommodate their traveling employees.
To meet growing demand, Airbnb has been expanding its business offerings and promoting a customized website for business travelers. This site only shows business-friendly places with Wi-Fi and other key amenities.
For example, this four-bedroom apartment in central Paris is considered ideal for business travelers who are attending a conference together.
First published August 20, 2015: 6:57 PM ET
Airbnb also charges a cleaning and service fee.


Partner Offers
Paid Partner