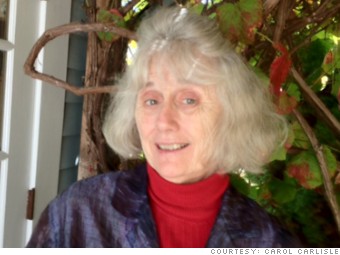 When Carol Carlisle and her husband Jim took out a home equity loan of more than $30,000 to pay for their daughter's tuition in 2005, they never anticipated they'd have trouble repaying it.
But the financial crisis hit the homebuilding business Jim worked for hard. They cut back his hours and he lost his medical insurance, and Carlisle's pay as a substitute teacher wasn't enough for the couple to make headway on paying back the home equity loan.
Then they discovered they could make $32 a night -- or more than $900 a month --serving as a host family for a program called Intrax, which offers English as a Second Language courses and cross-cultural programs for adult students from all over the world.
As a host mom, Carlisle is required to provide students with a bedroom, as well as breakfast and dinner every day. But she also has fun giving them tours around San Francisco and helping them with their English.
"A lot of our friends had done this for years, and we had an extra room after our daughter left for college," said Carlisle, whose daughter also began working at Intrax upon graduating from college. "Now we have beautiful, beautiful people that come and stay with us -- we've had people from the Czech Republic and Brazil and now we're getting someone from Taiwan."
The Carlisles have made $2,700 since becoming a host family in June and have put about $1,800 of that toward the home equity loan. And she expects to be able to completely pay off the loan after a few more years of hosting ESL students.