2. Georgia Institute of Technology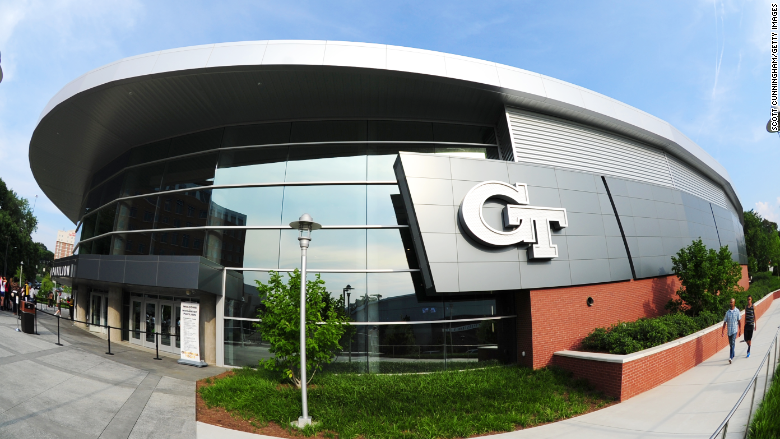 2
20-year return on investment

: $835,300

Annualized return

: 15.9%

Total 4-year cost of attendance

: $86,700
Another state college that often comes in near the top of PayScale's list, Georgia Tech offers degrees in most engineering and science fields, as well as in business and public policy.
"Schools that are toward the top of the list tend to favor STEM [science, technology, engineering and math] degrees," said Lydia Frank, editorial and marketing director at PayScale. "Georgia Tech, even if it has a broader offering, is still heavily STEM."
Related: Colleges with the highest paid grads
Engineering schools have an average before-aid return on investment of more than $677,000, according to PayScale. That's almost $28,000 more than the average return for a degree from an Ivy League school, it found.
The most valuable majors at Atlantia-based Georgia Tech are computer science and math, which have a return on investment of more than $1.1 million over 20 years.
First published March 5, 2015: 1:50 PM ET
Source:
PayScale
Based on employee survey data, PayScale calculated total median pay for a school's undergraduate alumni over a 20-year period and compared it to the median pay for a high school graduate over 24 years. The return on investment (ROI) in 2014 dollars was determined by taking the difference between those median pay figures and subtracting the in-state cost of attending the school in 2014 -- including tuition, room and board, and other costs -- and adjusting for scholarships and grants. The annualized ROI is calculated by dividing the earnings differential by the total cost and represents the percent of expected ROI received each year after graduation. Unlike in previous PayScale reports, the earnings differentials in this report do not take into account graduation rates. Alumni who attended graduate school or other higher education were excluded.
Partner Offers
Paid Partner