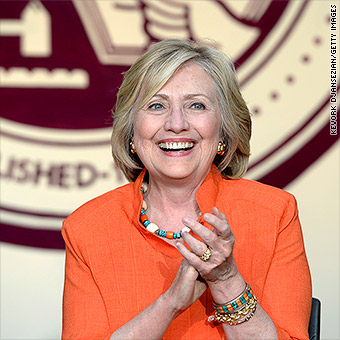 No-debt tuition: The former secretary of state wants to provide federal incentive grants to states to guarantee students will not have to take out a loan to afford tuition at four-year public colleges and universities.
Instead, students will have to work 10 hours a week, and those earnings, plus a "realistic" contribution from their families, will cover their tuition bill.
Tuition at community colleges will require no payment on the part of students or their families.
Broader use of Pell Grants: Under Clinton's plan, federal Pell Grants may be used to pay for living expenses.
Student loan repayment: Cut interest rates on student loans and make the option for income-based repayment simpler and universal.
Estimated cost: $350 billion over 10 years, paid for by limiting tax benefits for high-income Americans.