5. Claremont McKenna College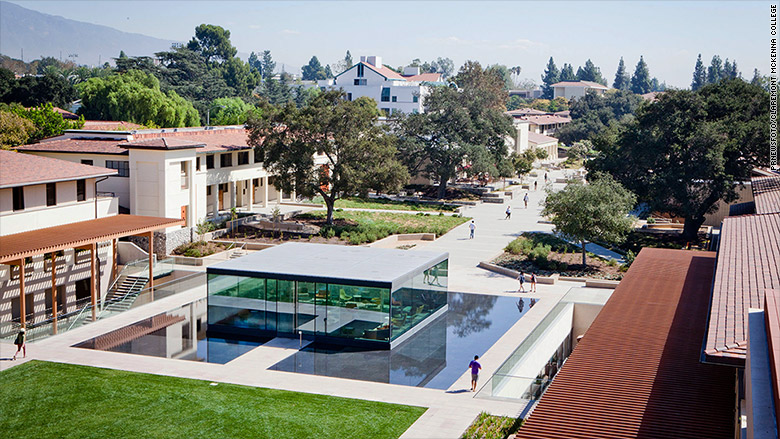 5
Total annual cost

: $66,685

Freshmen with financial aid

: 42%
Along with Harvey Mudd, this small school is one of five undergraduate colleges in Claremont, California, and students can take classes offered at any of the schools. Most students at Claremont McKenna major in the social sciences, biology or business.
First published November 11, 2016: 12:54 PM ET
Source: The total annual cost was analyzed by the
Chronicle of Higher Education
based on 2016-2017 data from The College Board. Financial aid 2014-2015 data comes from the
National Center for Education Statistics.
The total annual cost includes tuition, fees, and room and board for full-time, undergraduates. The share of freshmen with financial aid includes those who received grants and/or scholarships from the school, state or federal government.
Partner Offers
Paid Partner