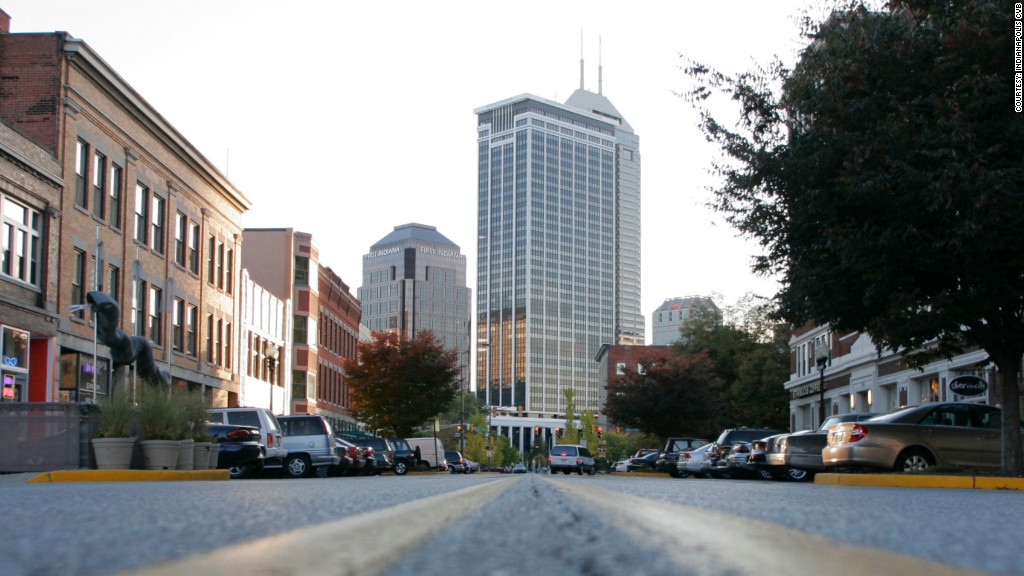 Rank

: #1 most affordable (tie)

Median home price

: $93,000

Median income

: $65,100

% of homes sold that are affordable*

: 93.3%
In terms of housing markets, Indianapolis is as steady as they come, with few peaks and few troughs. The economy is fairly stable, too, with a range of well-paying jobs in industries ranging from pharmaceuticals to insurance.
That combo makes Indianapolis one of the most affordable markets in the nation to buy a home (it ties with Syracuse, N.Y.), according to NAHB/Wells Fargo's Housing Opportunity Index.
Related: What will my monthly mortgage payment be?
Home prices in the metro area are less than half the national median home price of $211,000, while median incomes are a healthy $65,100 a year.
And with flat farm land as far as the eye can see in the surrounding areas, there's plenty of land to build on, which will help keep home prices from gaining much ground, said NAHB's Crowe. "Development can expand in all directions," he said.
First published November 14, 2013: 11:31 AM ET
Source: Source: National Association of Home Builders/Wells Fargo Housing Opportunity Index
*The Housing Opportunity Index is the percentage of new and existing homes sold that families earning the area's median income could afford during the third quarter ended September 30, 2013. Prices of new and existing homes are based on figures from CoreLogic and mortgage data is based on rates reported by the Federal Housing Financing Agency.

Partner Offers
Paid Partner
Real Estate Calculator

Was my home a good investment?
Find out now
Personal Finance