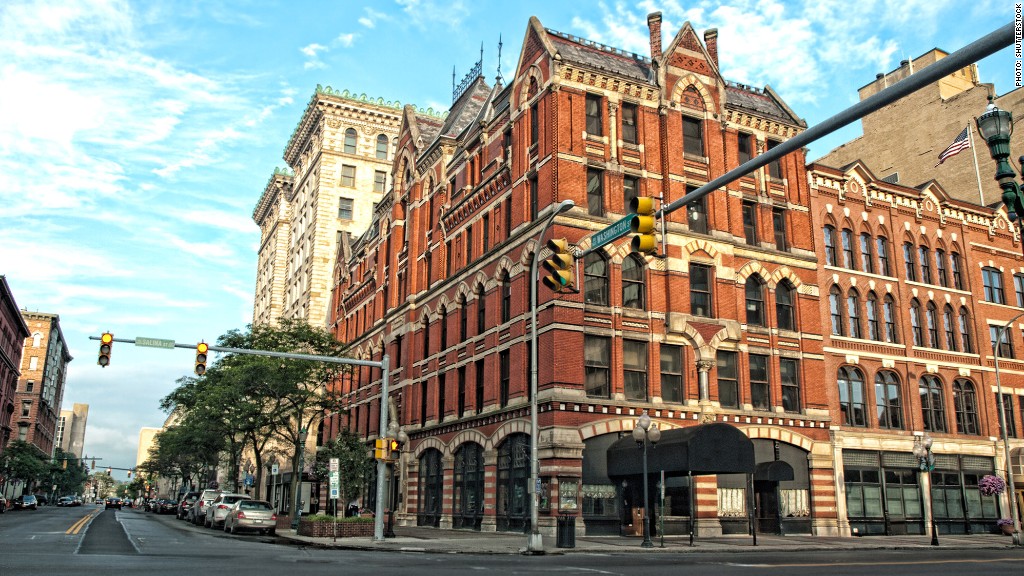 Rank

: #1 most affordable (tie)

Median home price

: $92,000

Median income

: $65,800

% of homes sold that are affordable*

: 93.3%
When it comes to bang for the buck, a dollar goes a lot further in upstate New York than it does in the big metropolis to the South.
Once an old industrial town, the city is now best known for being home to Syracuse University. While the town profits from the annual influx of students, population growth here is slow -- and that has kept home prices from heating up.
These days, spacious houses in good condition can be purchased for less than $100,000. With median incomes falling in the mid-$60,000 range that makes it fairly easy for most residents to be able to afford a home, NAHB/Wells Fargo found.
First published November 14, 2013: 11:31 AM ET
Source: Source: National Association of Home Builders/Wells Fargo Housing Opportunity Index
*The Housing Opportunity Index is the percentage of new and existing homes sold that families earning the area's median income could afford during the third quarter ended September 30, 2013. Prices of new and existing homes are based on figures from CoreLogic and mortgage data is based on rates reported by the Federal Housing Financing Agency.

Partner Offers
Paid Partner
Real Estate Calculator

Was my home a good investment?
Find out now
Personal Finance