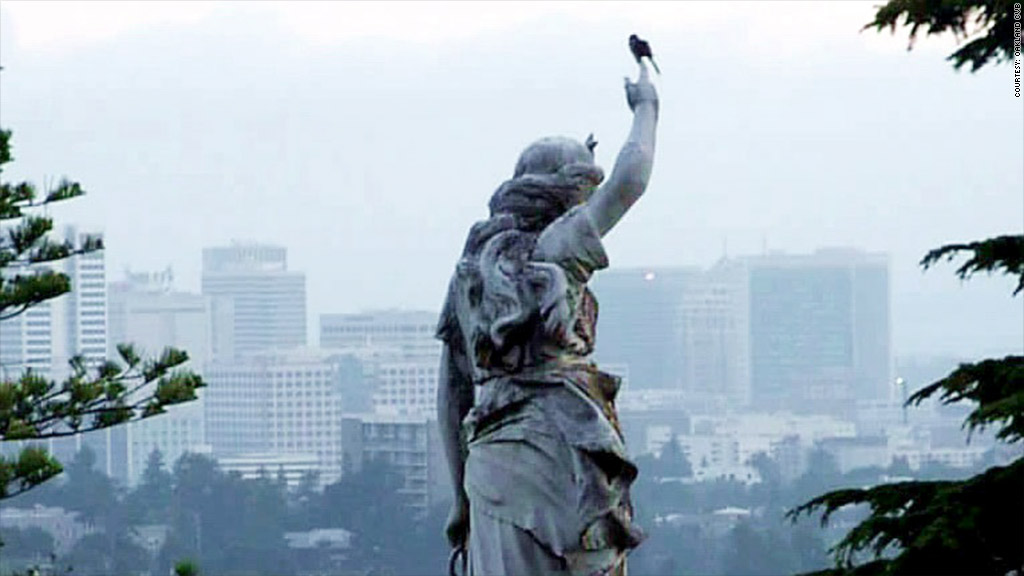 Median home price

: $545,000

Forecast gain through Sept. 2014

: 9.3%
This blue-collar city and its posh surrounding suburbs benefit from neighboring San Francisco's spillover.
"[Oakland] is more affordable than the rest of the Bay Area, especially at the moderate- and low-end," said Leslie Appleton-Young, chief economist for the California Association of Realtors.
Oakland-area home prices have come roaring back since the housing bust, jumping 26% for the 12 months through last September, according to CoreLogic Case-Shiller.
Home prices: Your local forecast -- 384 markets tracked
With the region's high-paying tech industry going strong, deep-pocketed workers continue to flock to the area helping to push the median home price to a whopping $545,000.
CoreLogic expects home prices to climb another 9.3% by the end of September. Yet this hot market is expected to eventually cool. Over the next five years, CoreLogic expects home price growth to slow to 4.5% annually.
First published January 23, 2014: 2:54 PM ET
Source: CoreLogic Case-Shiller
Forecasts are for the 12 months ending September, 2014. Rankings are for metro areas with populations of one million or more. In addition to its own data, CoreLogic Case-Shiller compiled its results using data from the National Association of Realtors, the Federal Housing Finance Agency, Moody's Analytics and the Bureau of Labor Statistics.

Partner Offers
Paid Partner
Real Estate Calculator

Was my home a good investment?
Find out now
Personal Finance