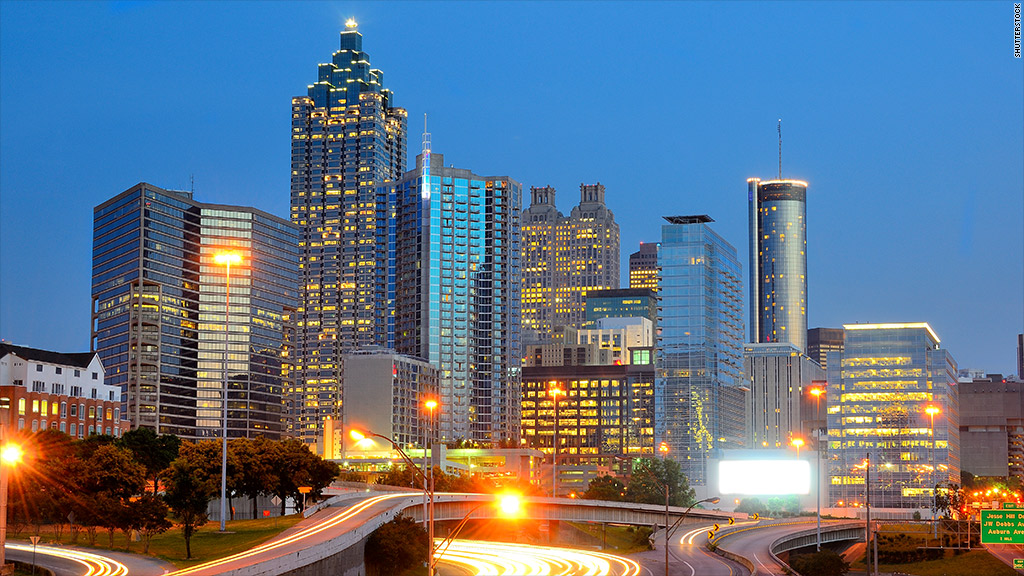 Median income

: $66,300

Median home price

: $166,000

Home price growth forecast

: 5.3%
Even though it was hit hard by the recession, Atlanta has claimed the top spot on Penske's list for four years running. Home to Coca-Cola, Home Depot and roughly a dozen other Fortune 500 companies, the city offers a range of job opportunities. And the cost of living is pretty cheap -- less than half the cost of Manhattan -- with much warmer weather (well... except for this winter).
First published February 3, 2014: 11:41 AM ET
Source: Penske Truck Rental
Penske compiled the list by tallying the number of consumer truck rental reservations for one-way moves that were made online and through its call centers last year.

Partner Offers
Paid Partner
Real Estate Calculator

Was my home a good investment?
Find out now
Personal Finance