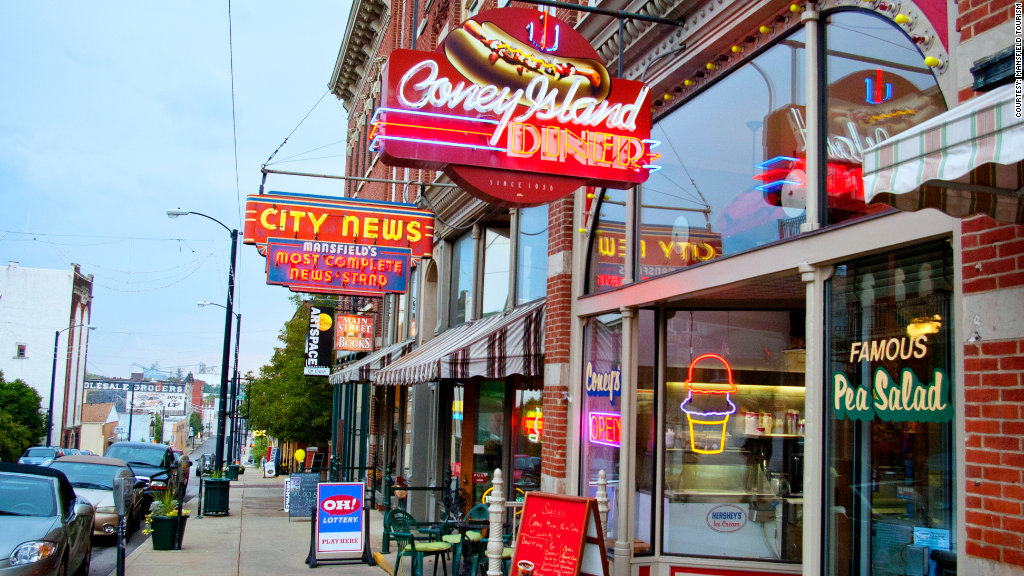 10
Population

: 122,673

Median home price

: $91,000

Median income

: $54,600

% of homes sold that are affordable*

: 91%
This small metro area grew on the manufacture of stoves, steel and other heavy industrial products. As its factories closed, including a GM plant that was the area's biggest employer with 1,400 workers, residents moved away: The metro area population has declined nearly 5% since 2000.
All that out-migration left behind an underused housing stock and home prices fell to among the lowest in the country. The median price of homes sold in late 2013 was well under six figures. A mere $100,000 can buy a nicely maintained, three bedroom brick house on a quarter acre lot.
"It's simply a function of supply and demand," said Peter Haring of Haring Realty, one of the area's top brokers.
Wages in the area are lower than the national average, according to Mansfield's mayor, Tim Theaker. But home prices even lower, relative to income, making it easy for working people to afford to buy.
He said the economy has been on the upswing: The unemployment rate has fallen to 7.2% from 10.5% two years ago. That recovery has still left it with too many vacant houses, some of which became derelict. The city knocked down 150 of them last year.
First published March 17, 2014: 1:33 PM ET
Source: National Association of Home Builders/Wells Fargo Housing Opportunity Index of 275 metropolitan areas. Population data is from Census Bureau.
*The Housing Opportunity Index is the percentage of new and existing homes sold that families earning the area's median family income could afford during the fourth quarter ended December 31, 2013. Prices of new and existing homes are based on figures from CoreLogic and mortgage data is based on rates reported by the Federal Housing Financing Agency.

Partner Offers
Paid Partner
Real Estate Calculator

Was my home a good investment?
Find out now
Personal Finance