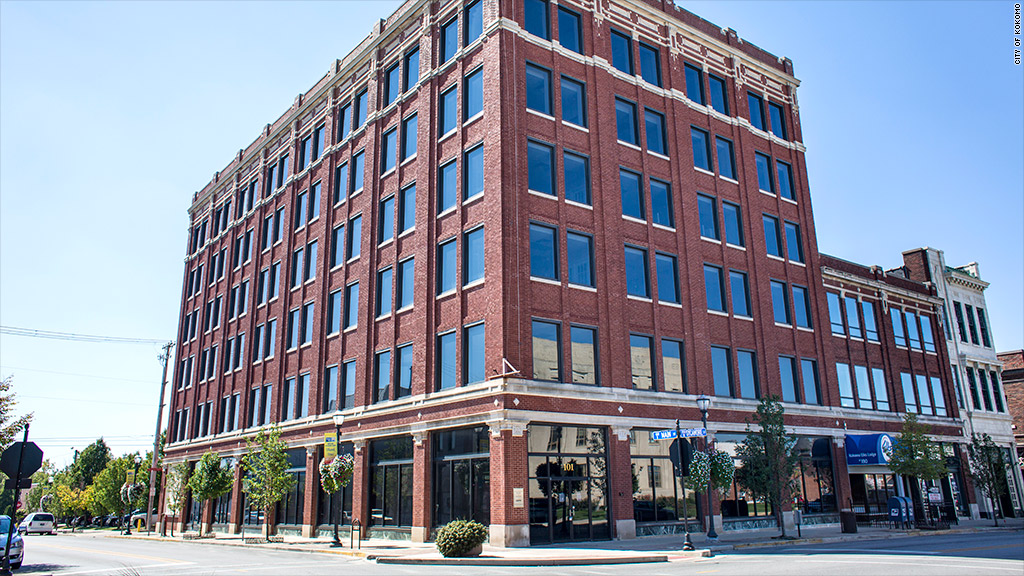 1
Population

: 82,849

Median home price

: $85,000

Median income

: $60,100

% of homes sold that are affordable*

: 96.3%
The fortunes of this central Indiana city have risen and fallen with the auto industry, according to its mayor, Greg Goodnight. Major employers still include transmission and car electronics manufacturers, and there are many well-paid, union jobs.
Layoffs hurt employment in the 2000s, however, and many residents moved away. The Kokomo metro area population dropped by 2.6% between 2000 and 2010, reducing demand for housing.
Related: 5 least affordable large cities (and most affordable ones too)
Goodnight said the area residents have done well in maintaining the housing stock. There are a lot of older homes in very good condition and developers also opened some subdivisions over the years, adding to a more than sufficient supply of homes.
That has kept home prices stable. The median price in town has never hit six figures, according to the NAHB and Wells Fargo. The current median income of $85,000 is low enough that more than 96% of homes sold in the last three months of 2013 were affordable to a typical working household.
First published March 17, 2014: 1:33 PM ET
Source: National Association of Home Builders/Wells Fargo Housing Opportunity Index of 275 metropolitan areas. Population data is from Census Bureau.
*The Housing Opportunity Index is the percentage of new and existing homes sold that families earning the area's median family income could afford during the fourth quarter ended December 31, 2013. Prices of new and existing homes are based on figures from CoreLogic and mortgage data is based on rates reported by the Federal Housing Financing Agency.

Partner Offers
Paid Partner
Real Estate Calculator

Was my home a good investment?
Find out now
Personal Finance