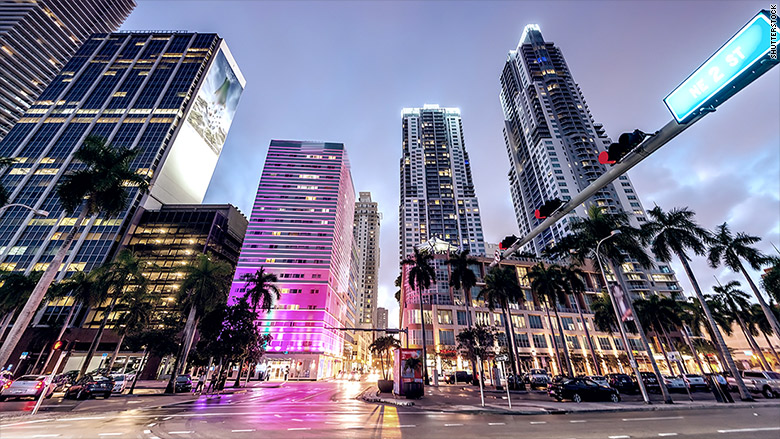 Years to save for a 20% down payment

: 6.3

Median condo price

: $167,000
In Miami, Millennial house hunters will need to save for a little more than six years to afford their first home.
And they're not the only first-time buyers struggling to save for a down payment. A recent report from Apartment List found that 80% of Millennial renters want to purchase a home. But for many of them, it will take at least a decade to afford it. Apartment list used self-reported savings rates to figure out how long it will take to save up a 20% down payment on the median condo price in various cities.
First published June 7, 2017: 11:10 AM ET
Source: Apartment List
Apartment List surveyed around 24,000 Millennial-aged renters online. The median apartment condo sales price in each metro area came from the National Association of Realtors. The report assumed a 20% down payment on that price. The savings figures were self reported, and to get aggregated results at the national and metro levels, averages of the individual responses were calculated. The calculations to determine the number of years it would take to save for a down payment include assumptions that factor in wage growth and interest on savings.

Partner Offers
Paid Partner
Real Estate Calculator

Was my home a good investment?
Find out now
Personal Finance