Kimberlie Gaarde, Brittnie Hammack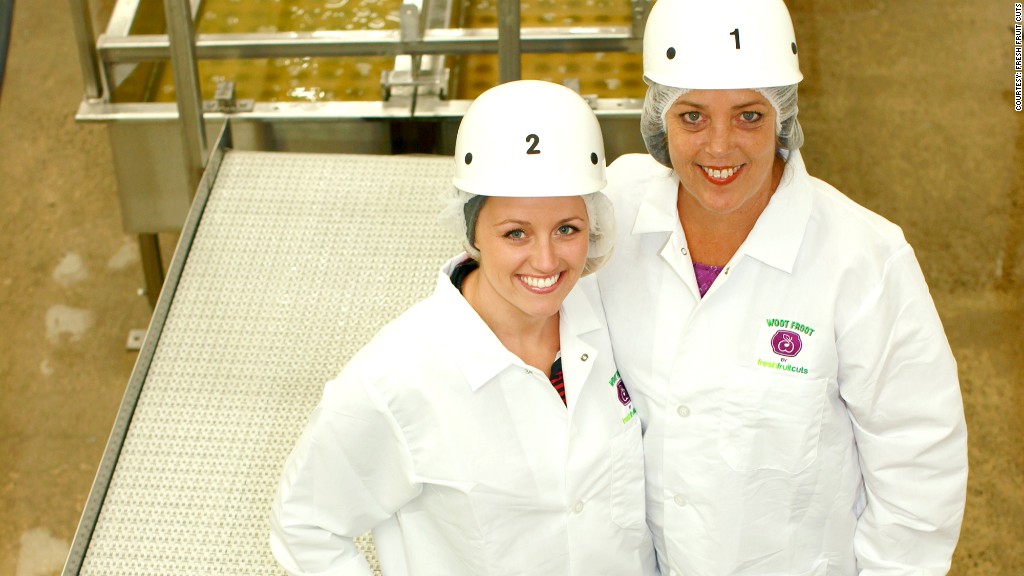 Mother-daughter duo Kimberlie Gaarde and Brittnie Hammack found an untapped niche in food processing and jumped at the chance to fill it with their startup Fresh Fruit Cuts.
Several years ago, Gaarde, who had worked in the fresh foods industry for 17 years, started asking why no companies sold fresh-cut peaches and nectarines.
People told her the fruits didn't have a shelf life, but she started researching and testing different varieties anyway. When she couldn't find a company to process and package the product, she decided to do it herself.
In May 2013, Gaarde, 54, and Hammack, 27, who has worked in the industry for nine years, decided to build their own processing facility in Fresno, Calif.
Gaarde declined to disclose the amount of startup capital they needed, but said she invested a substantial amount of her own money and procured loans for buying equipment and hiring staff.
"It was just two chicks and a processing factory," said Gaarde. "We now have 30 employees, and we're selling our products to Sam's Club, Target (TGT) and soon to Wal-Mart (WMT)."
First published June 19, 2014: 11:08 AM ET
Partner Offers
Paid Partner