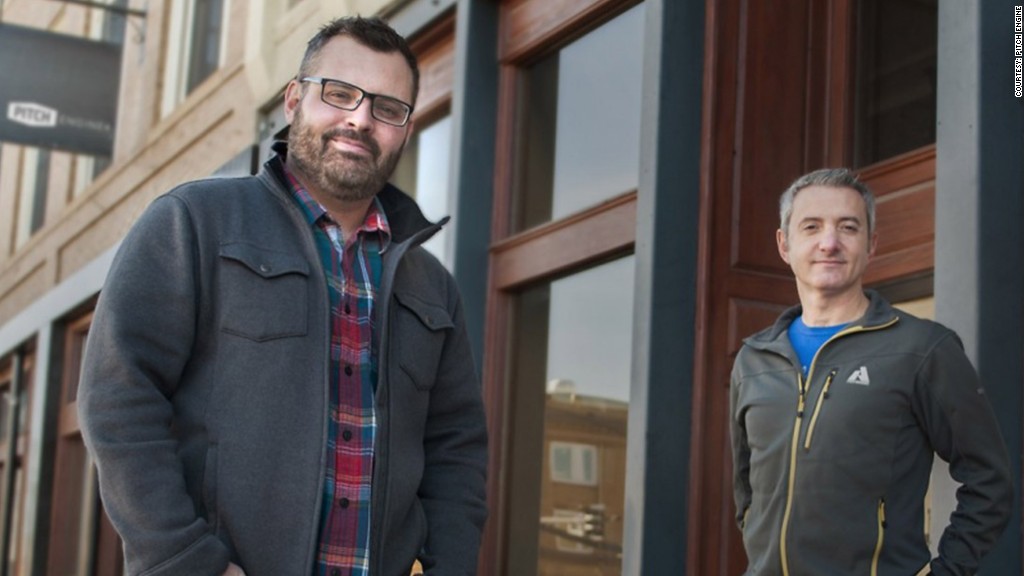 Business

: PitchEngine

Location

: Lander, Wyo.
Unlike many tech entrepreneurs, Jason Kintzler didn't move to Silicon Valley to launch his startup, PitchEngine.
A former news anchor, the Lander, Wyo., native, set out to change the way brands marketed their products. But he wanted to do it from his hometown.
"I spent all my life seeing people acquire their wealth elsewhere," said Kintzler.
His product -- a social platform that streamlines the way businesses create and share press releases -- has found success despite the firm's relative isolation.
"Authenticity is key. People appreciate that," said Kintzler. "Everyone longs for this romantic thing -- to be able to do what you love, from the place you love."
There are currently 50,000 brands using the platform, including major companies like Budweiser and WalMart (WMT).
The downside? Recruitment can be difficult.
"[But] occasionally, you'll find people that want to live the lifestyle -- that love skiing, mountains," said Kitzner, who currently has 12 full-time employees.
First published August 29, 2014: 8:59 AM ET
Partner Offers
Paid Partner