'Entourage' star brews up beer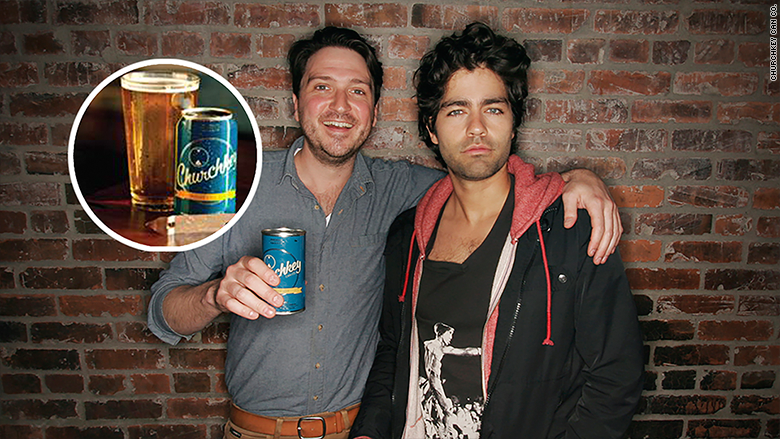 Fans know him as Vincent Chase, star of HBO's Entourage, but Adrian Grenier is also the force behind craft beer startup Churchkey Can Co.
The L.A.-based startup launched in 2011, a year after Grenier and Justin Hawkins first discussed an idea for a beer company with a vintage feel.
They raised over $1 million (Grenier is also an investor) and partnered with Cold Springs Brewery in Cold Springs, Minn., which brews the pilsner-style beer.
Related: Adrian Grenier finds entourage for loneliest whale
"The aluminum flat-top cans are a big selling point for us," said Katie Kaps, president of Churchkey. "They're fun and differentiate our brand."
Each six-pack comes with an old-fashioned opener called a "churchkey."
For now, the beer is only available on the West Coast.
"We want to saturate these markets first before expanding," she said, adding that sales are expected to hit "a few million dollars this year."
The startup plans to launch a retro apparel line as well. "We think we can expand Churchkey into a powerful lifestyle brand," said Kaps.
First published March 18, 2015: 6:59 AM ET
Partner Offers
Paid Partner