Yuan devaluation is tiny vs. dramatic drops in euro, yen and ruble
The U.S. dollar has had a breathtaking rally in the last 12 months.
So, while China's sudden yuan devaluation in August rattled rattled global markets, it is worth noting how much currencies of many other countries globally have fallen versus the U.S. dollar over the past year.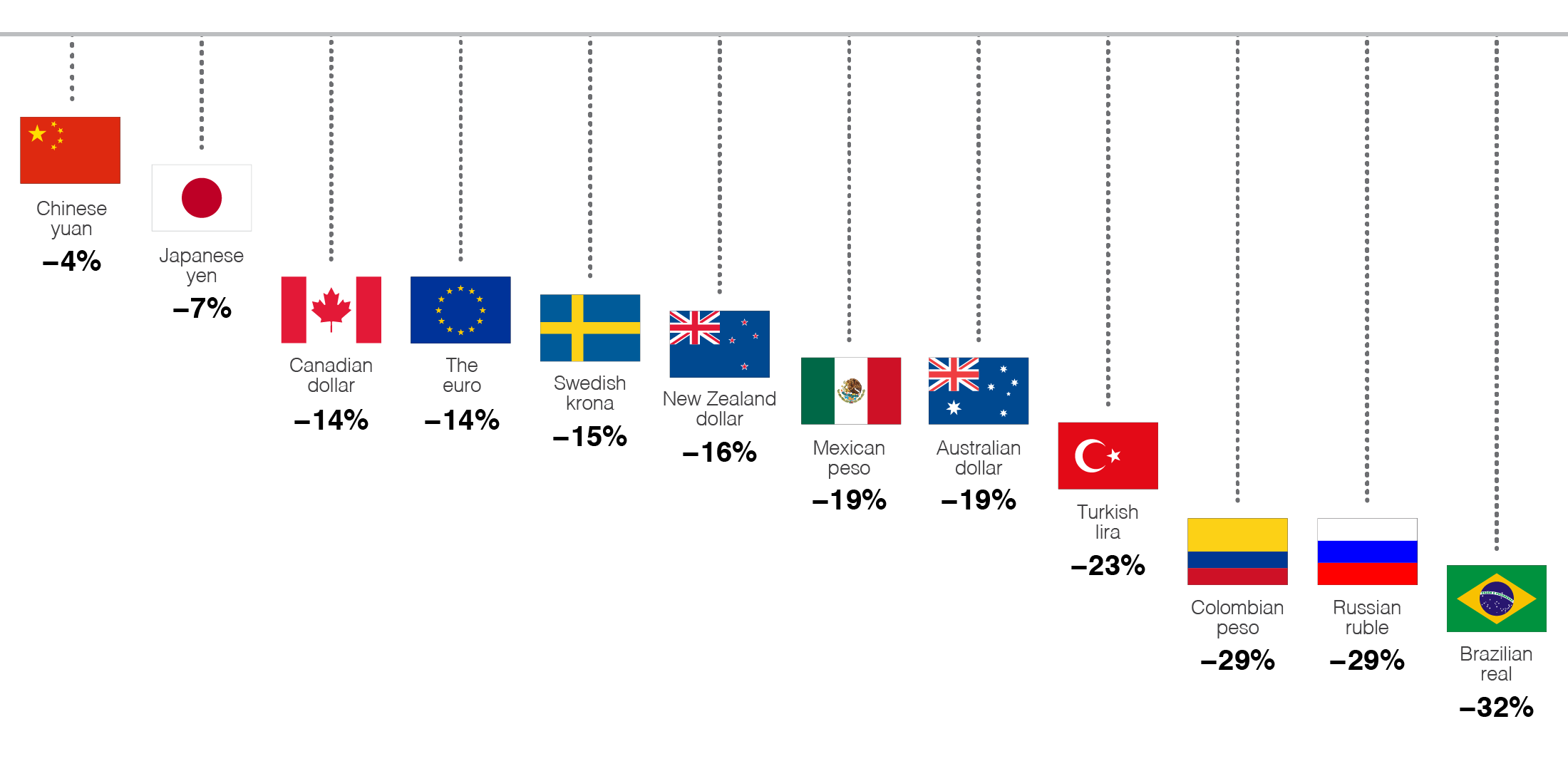 Data: Factset; 12-month change ending November 10, 2015.
Note: Originally published August 17, 2015.