Legroom: How airlines compare
Jet Blue offers the most legroom on economy seats among the major U.S. airlines.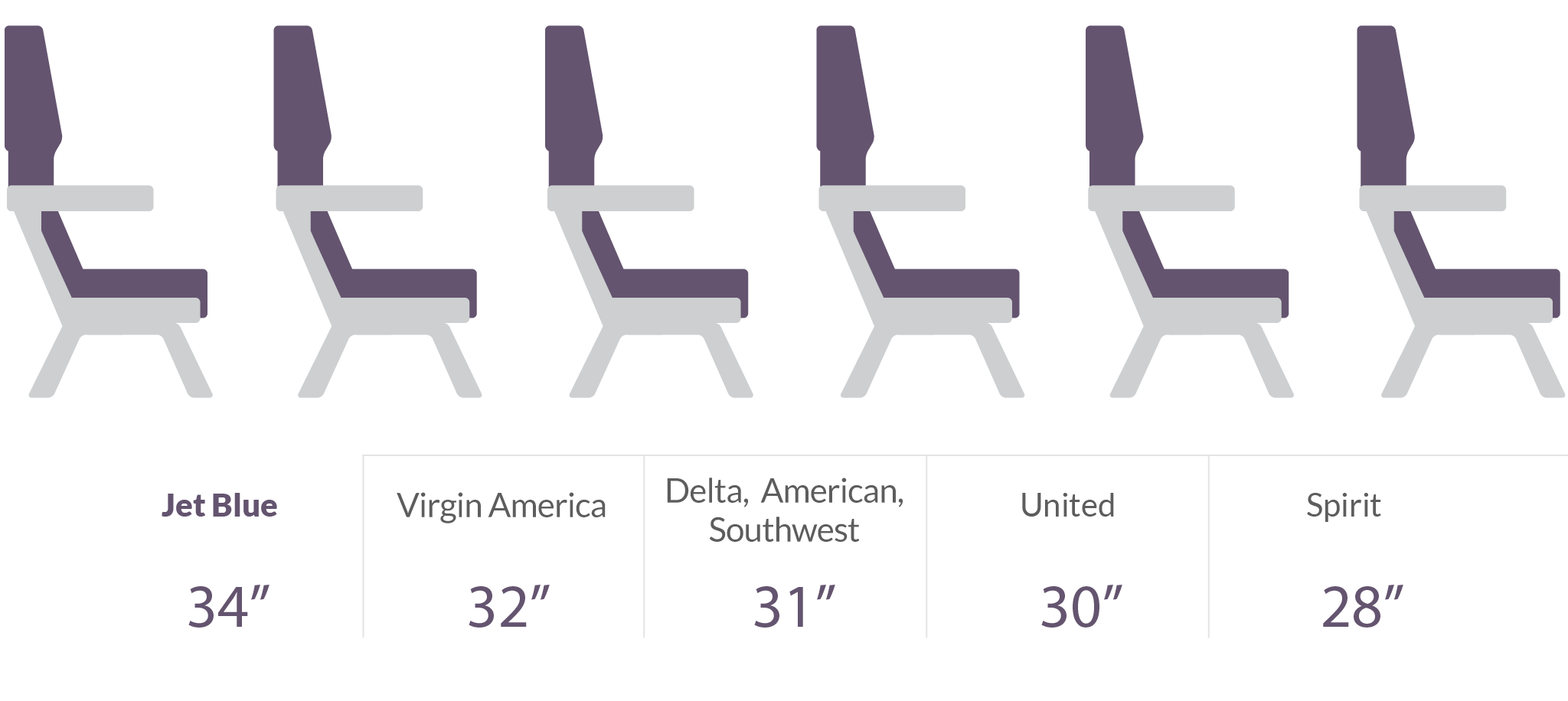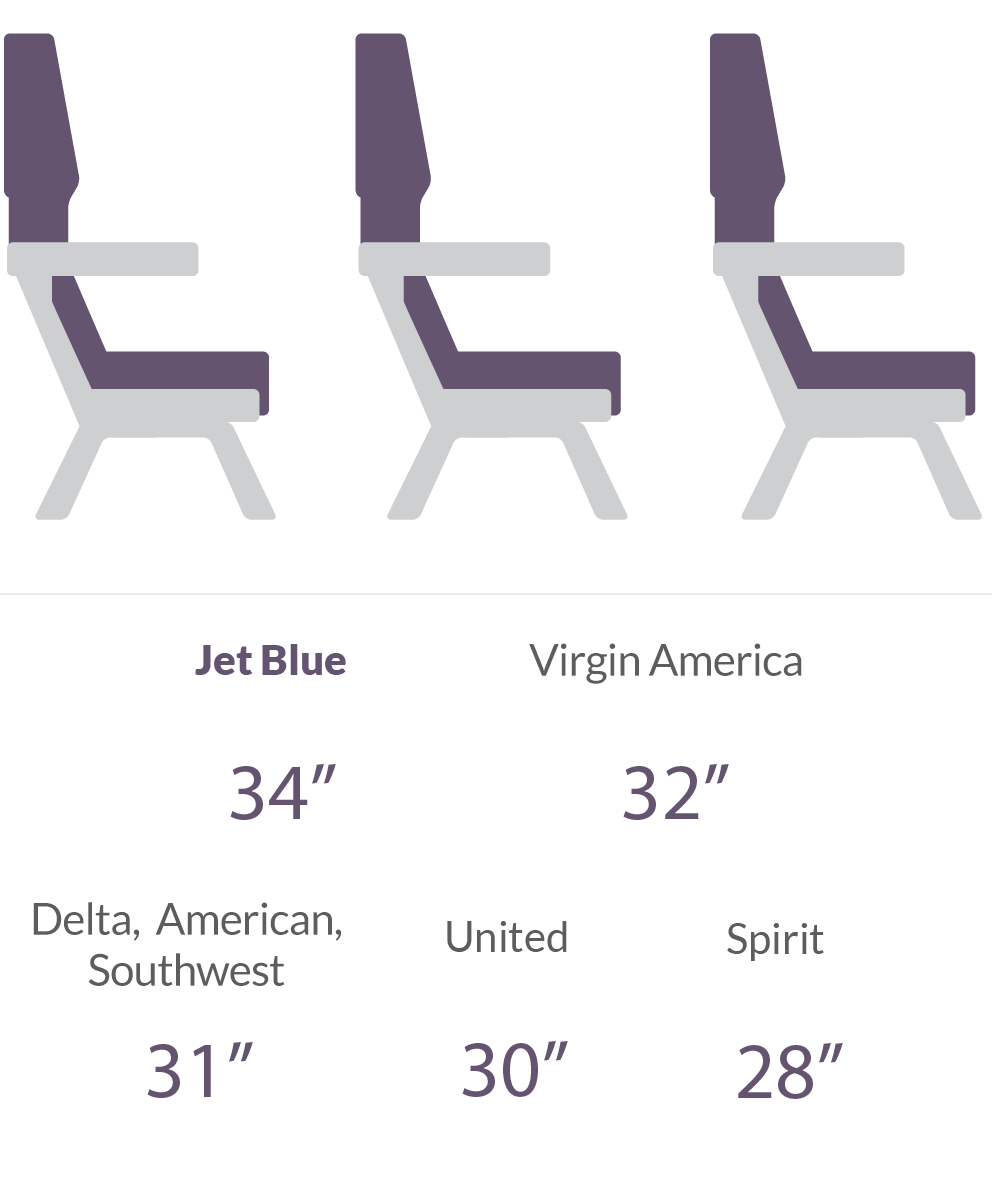 Source: Measurements provided by airlines; Published: Feb. 2, 2015; Updated: Jan. 25, 2017
Note: Measurements are for the smallest configuration offered on two common, comparable single-aisle aircraft: the Airbus A320 and Boeing 737. All numbers for economy class seats.