Waking up before sunrise to make photocopies and grade papers hasn't gotten any less grueling for 27-year-old Laura Chiang, who has been a teacher for five years now. But she still can't imagine doing anything else.
Chiang teaches kindergarten at a public school in a high poverty area of Albuquerque, N.M, where nearly every student qualifies for free lunch because their family income is at or below the poverty line.
Chiang herself only earns $36,000 a year. And if it weren't for her husband, who earns a lot more as an engineer, she doesn't know how she would make ends meet.
But her students help put things in perspective. Throughout her years teaching, she has helped students deal with homelessness or having a parent incarcerated. She has spent hundreds of dollars of her own money on school supplies and clothing for kids in need and has spent dozens of hours translating documents and letters into Spanish for students' families who know little English.
Here are journal entries from a day in her life:
4:40 AM
I get out of bed to go to the gym. Everything is packed up and ready to go from the night before, so all I need to do is get dressed in my gym clothes, brush my teeth, force in my contacts, and prepare my breakfast. I always have a homemade fruit smoothie with protein powder.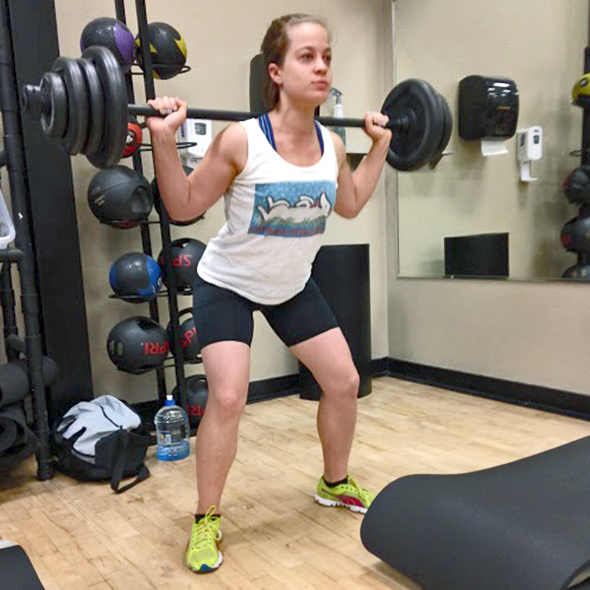 6:15 AM
I run off to the locker room for a quick shower. I remember that today is school picture day and that today's photo will be the one on my ID. I vow that I will straighten my hair and put on more makeup, but I end up doing the usual run my fingers through my hair and minute make-up routine.
6:55 AM
I park in one of the coveted front parking spaces and greet everyone I meet with the best smile my tired self can muster.
I walk into my classroom and put away my lunch, set up my computer, check my work e-mail, and make sure that all of today's materials are prepared.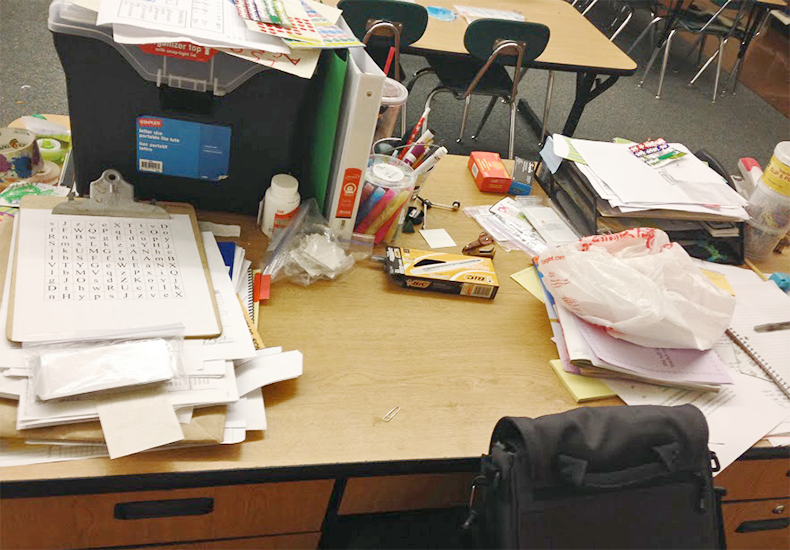 I curse myself that I forgot to make copies of today's Social Studies project. I grab the master copy and briskly walk to the work room, hoping at least one copier is available and functional.
The principal comes onto the loudspeaker, announcing that the students will be arriving in our classrooms 20 minutes early due to the rain outside. I rejoice when a copier becomes available within 30 seconds. I grab the copies the second they come out, almost run back to the room, and open the door just as the bell rings.
7:25 AM
Whenever the kids first come inside, I put on a fun, but educational video such as WordGirl or The Magic School Bus. While they watch the video I use the time to sort through new file folder games to go with the skills we've been working on and return and "grade" papers.
When I teach Kindergarten, I only put smiles on their papers and circle and correct mistakes. If there are many errors and especially if a student was careless, I may put a tiny smiley face or a note that I hope their parents will read.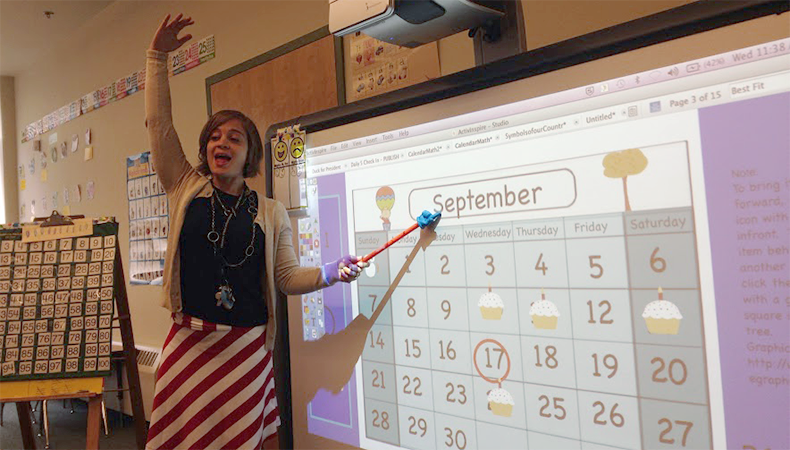 7:45 AM
The bell rings and the day begins. The students put their homework folder in the basket, take their breakfast, and have a seat. All students receive free breakfast and lunch at the school.
8:05 AM
We are about to start our morning routine, and my class is called to the gym for pictures. When my students are finished, I begrudgingly have my photo taken and walk my kids back to class.
8:40 AM
During Morning Meeting, we greet one another, share, sing letter names and sounds, count, recite the rules, and read a morning message I write each morning. I love it because it helps build community and transition into the school day.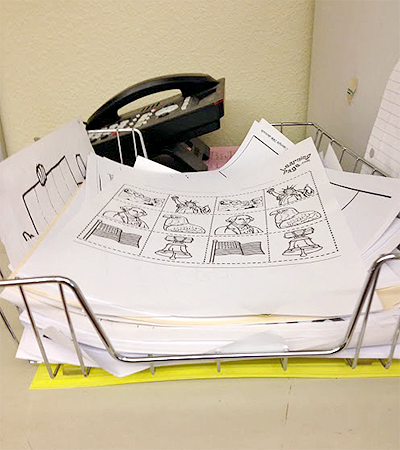 9:30 AM
We finish yesterday's Social Studies project about U.S. symbols. While students are working, I rotate around, asking them about the U.S. symbols and informally assessing them on this week's Social Studies objectives.
The principal walks in with her iPad and I know what that means – I'm getting my weekly "walk-through." This means I'm being "informally" assessed.
I can't help but feel scrutinized and judged, even though that's not the principal's intention. When the last student finishes, I transition the students to the carpet and the principal leaves.
10:45 AM
Due to the rain, it's indoor lunch recess.
10:55 AM
I grab my lunch and walk over to my fellow Kindergarten teacher's classroom for lunch with a few other coworkers.
I bring leftovers from an incredible salad my husband made earlier in the week and snack on some grapes (I never get to the pumpkin seeds).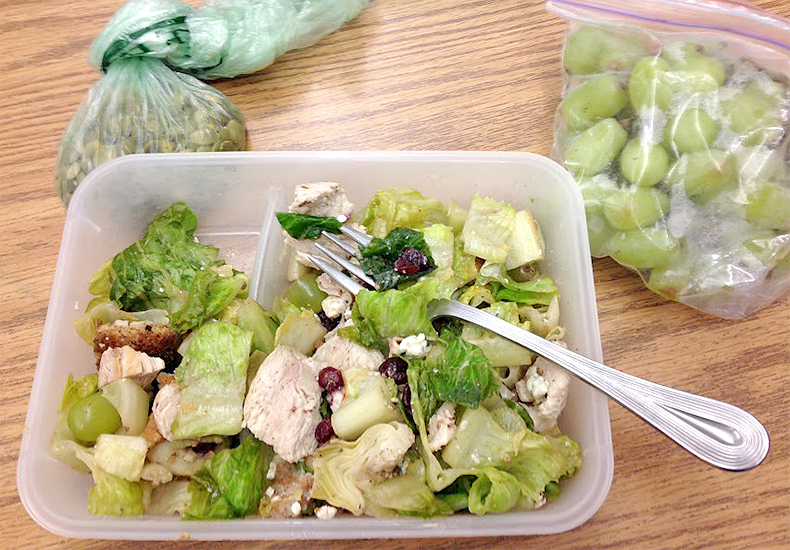 11:20 AM
I pick up the students from the cafeteria.
11:30 AM
The students and I go through the Calendar Math flipchart where we learn about the functions and part of the calendars, weather, counting to 100, place value, and basic number sense. Then I transition back to Reading with sight word practice.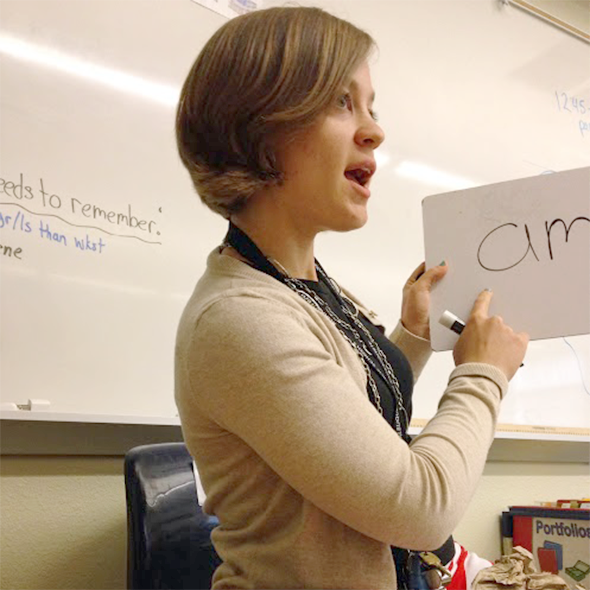 1:00 PM
It's time for snack and preparation for dismissal. While snack is being passed out, a student requests a song that helps them learn how to spell number words one through five. I have a happy moment watching my students singing and enjoying an educational song during what is technically their free time.
Students clean up, pack up their backpacks and leave for Computers.
1:18 PM
I drop the students off at Computer class a couple minutes late and go back to the classroom. I realize that I had forgotten to type up and submit my professional development plan (PDP) for this year. I spend the remainder of my prep time figuring out my teaching goals and action plan.
1:55 PM
While my educational assistant leads half of the students to the buses, I take the other half to the parent pickup line.
2:05 PM
I have about an hour before I need to leave for the local community college. I'm taking a course focusing on translation. Although this isn't a requirement, I think it's a necessity when I work in a school with so many Spanish-speaking parents. Last year, out of 23 students, 17 parents needed notes sent home in Spanish.
I go to the computer to create resources I need for later in the week. I could buy what I want for a couple of dollars online, but I feel as though my paycheck is too small to justify buying something I can make in 20 minutes or less.
3:30 PM
I arrive at the college on time and am thankful I'm not running in a couple minutes late out of breath as usual.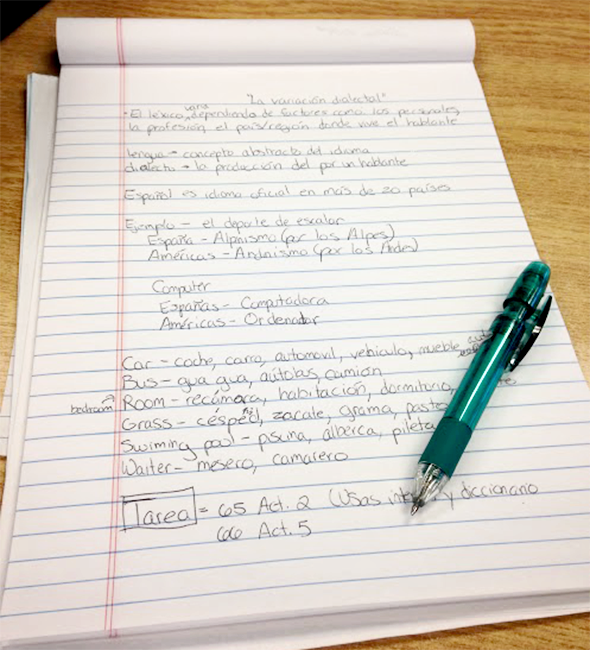 4:45 PM
When class lets out I set up in a student lounge to be productive for about 45 minutes. I'm grade level chair this year, and this week I found out that our school will not have money for field trip transportation, so we will have to find a grant for a bus or have the experiences come to us.
I spend the remainder of my time on campus e-mailing or calling about possible field trips or classroom experiences, hoping to provide something special for my students.
5:28 PM
I leave to go to church for my hand bell choir rehearsal. I arrive 10 minutes late and my fellow ringers ring the bells for arriving late (all in good fun of course!)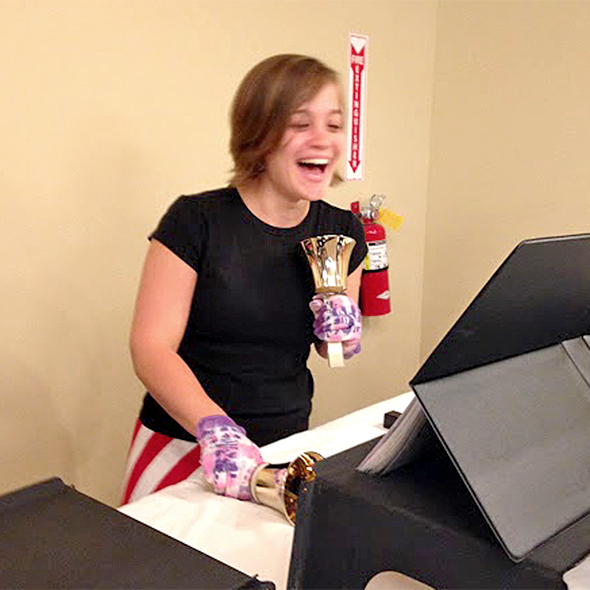 8:10 PM
I finally arrive home and am greeted by a warm hug and an unbelievable dinner: crusted chicken, mushrooms, and peeled carrot slices.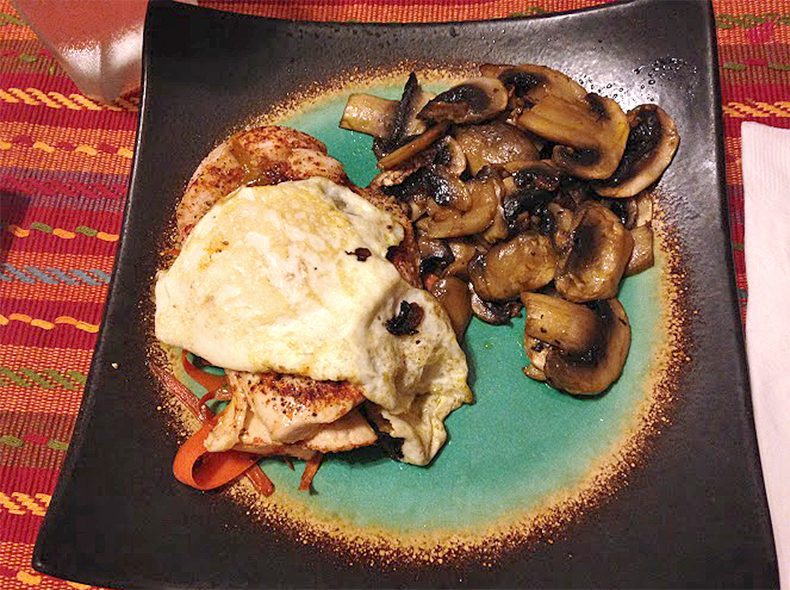 I honestly could not do my job without my husband. He supports me in so many ways: dinner, back massages and foot rubs, chaperoning field trips on no sleep (thanks to his work schedule), classroom visits, listening to all work woes, and just being there.
I savor every bite of my dinner and snuggle up while we watch some forgettable TV show.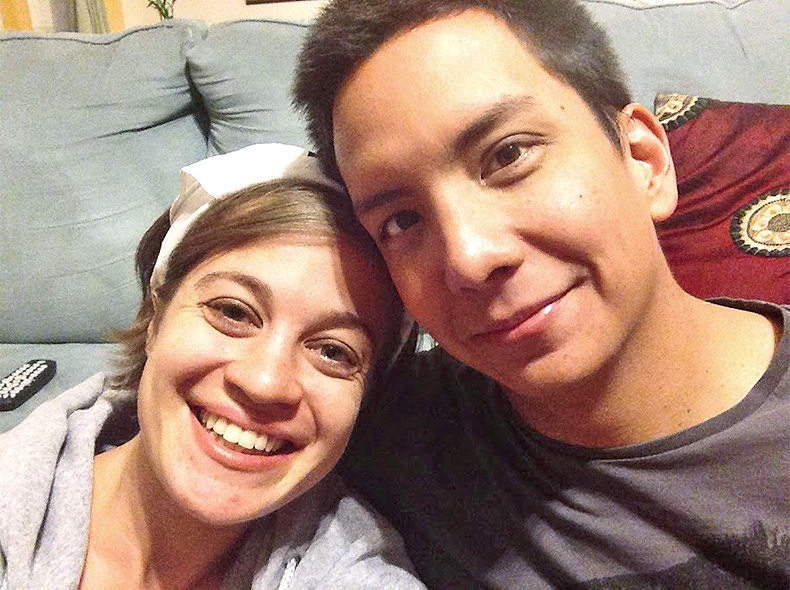 8:45 PM
I'm too exhausted to sit up anymore and climb into bed.
As with most nights, I have trouble falling asleep at first, thinking and reflecting about the day and trying to remember the many things I've forgotten to do.
9:15 PM
I finally fall asleep and dream about tomorrow's routine.