Alex Kratena is the head bartender at the Artesian in London's Langham Hotel, which was voted the world's best bar three years in a row by Drinks International.
Running a busy bar means working long hours, moments of craziness, cut fingers, backaches and sometimes even a bit of shouting.
When not tending the bar, Kratena, 34, travels the world, searching for ingredients, training bartenders and helping big brands develop new products.
Here are journal entries from a day in his life:
9:30 AM
I'm in Bulgaria to help launch a new vodka brand. I start the day by squeezing limes in my hotel room in Sofia. I am due to appear on a morning TV show making drinks, so I need to prepare my ingredients – in this case, freshly squeezed lime juice. I squeeze the juice into a shaker and then filter it through.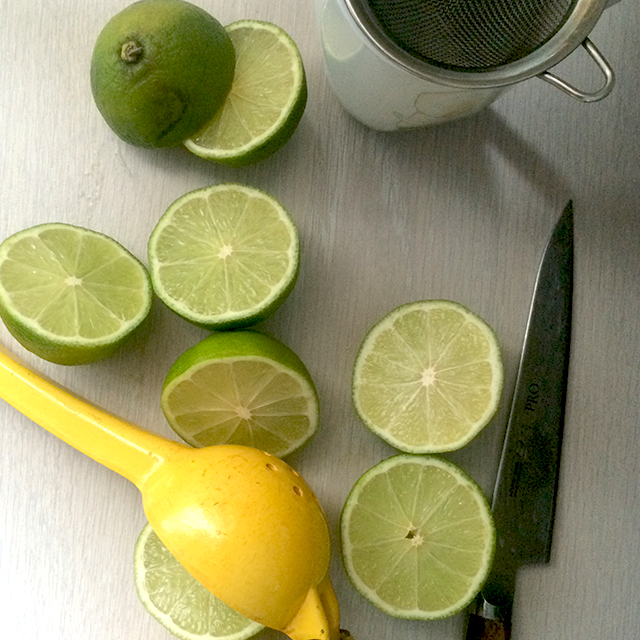 10:30 AM
Time to get my TV makeup done after walking to the studio through the sunny city.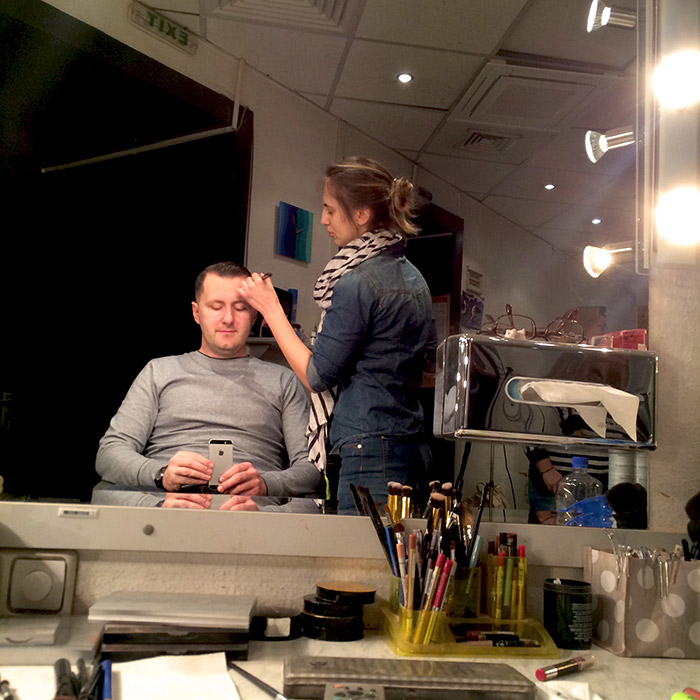 11:00 AM
Mixing cocktails and chatting about drinks to Mila and Alex, the anchors of the morning show on national TV here in Bulgaria. I am making Spontaniety, one of our signature cocktails at Artesian. It's inspired by Korean cuisine and combines gin, falernum (a sweet syrup from the Caribbean) and lime (that's why I needed my lime juice!).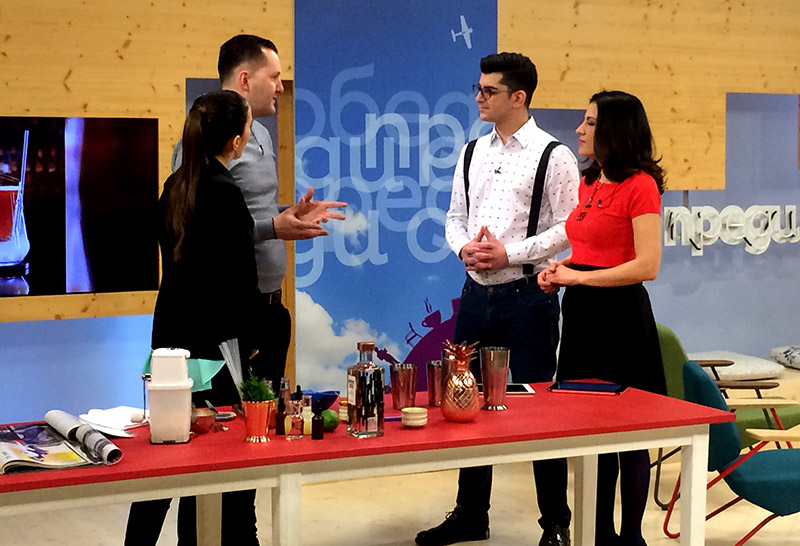 12:45 PM
I am attending a photo shoot for a lifestyle magazine. They are taking a look at what people from different walks of life carry in their bags.
I have two of our custom-made glasses in mine: a silver martini glass, and a golden pineapple glass for one of our most famous drinks – the Camouflage. I also have my wine bottle opener and spirits measure on hand, as well as my laptop and USB memory stick in the shape of a little car.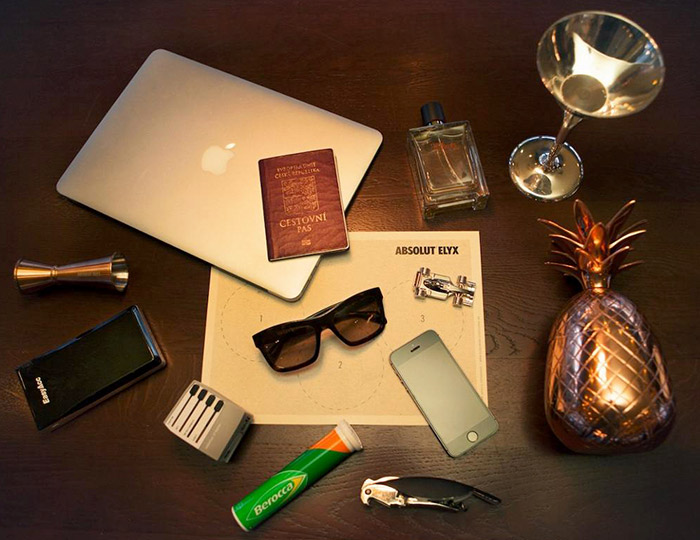 1:30 PM
While having a coffee (espresso, no milk, no sugar) at a random bar in Sofia, I find a cushion with a picture of my friend Nick Strangeway on it. It's quite a surprise. I knew he did a promotional campaign, but I had no idea you could find it in Bulgaria. I sent him a message and he laughs.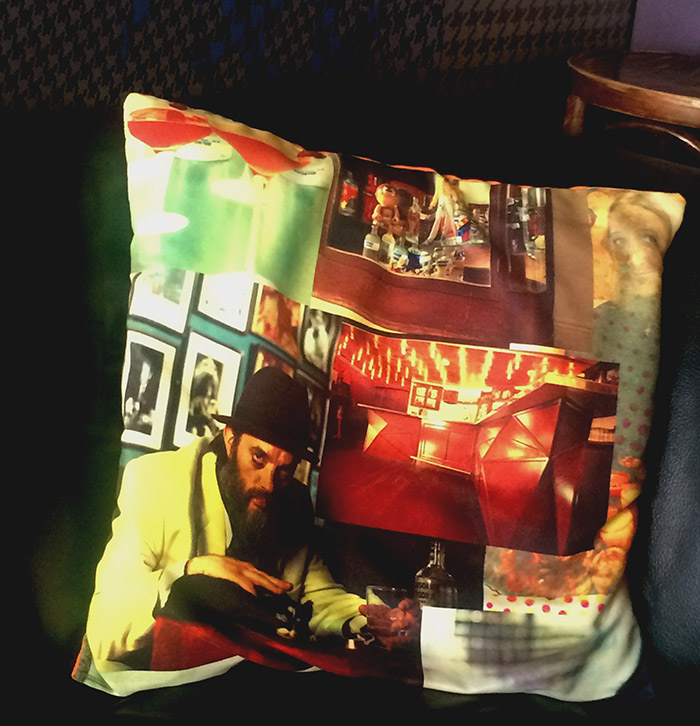 2:00 PM
I am preparing feedback on plans for the refurbishment of my London bar. We need to make changes because the bar is always busy and we need more space. I talk to the builders to make sure everything is exactly where we need it. This is probably the seventh time we have discussed the plan: Everything needs to be perfect.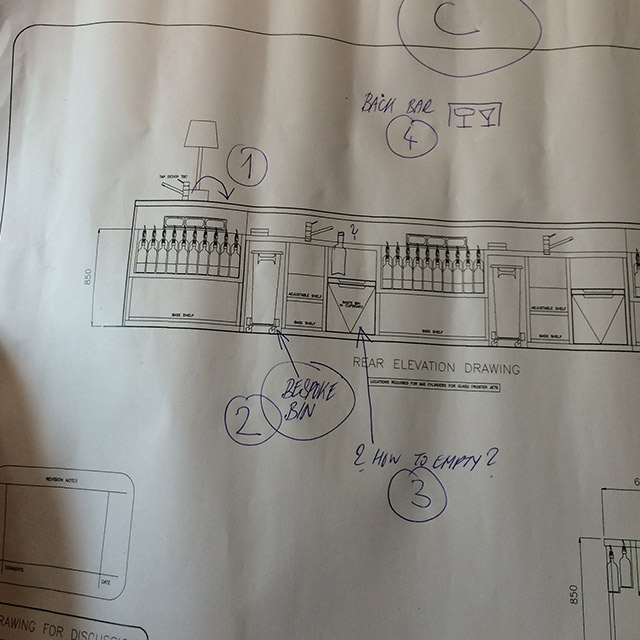 3:00 PM
We are throwing a party tonight to celebrate the vodka launch. Preparation for a night like this takes hours. We need to get all the ingredients ready, boil syrups and infusions, prepare the decorations, squeeze fresh juices, and so on. People often think that a cocktail is prepared from scratch when they order it, but there is a lot of work to do behind the scenes.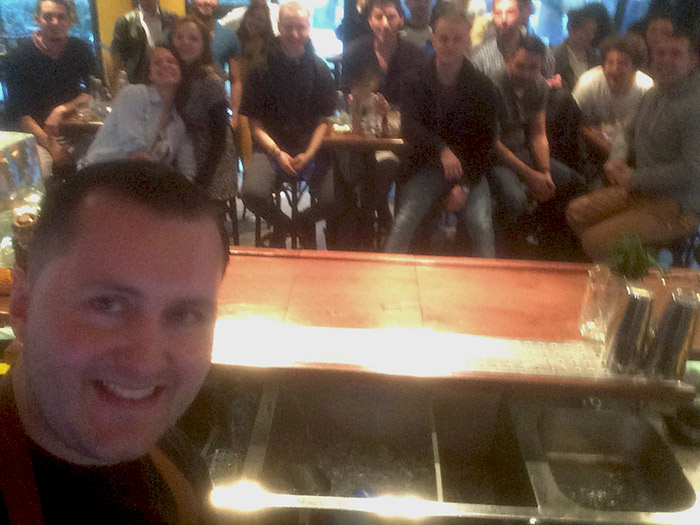 5:00 PM
I am holding a seminar for top Bulgarian bartenders. We are talking about cocktail menus and how to put them together, discussing new brands and ingredients. We have a little tasting session, too. Part of my job is training new bartenders. I teach them about bar management and all the other things that are necessary for running a successful bar.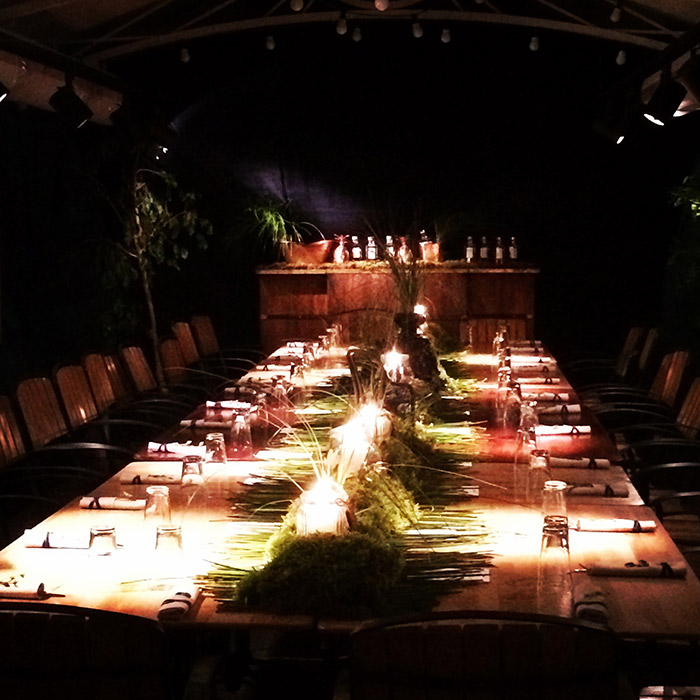 9:00 PM
I am making drinks at By The Way, one of the most famous places in Bulgaria. We created a special cocktail menu just for tonight, featuring a new line of drinks. I stay for a couple of hours, mixing drinks and hanging out with the staff.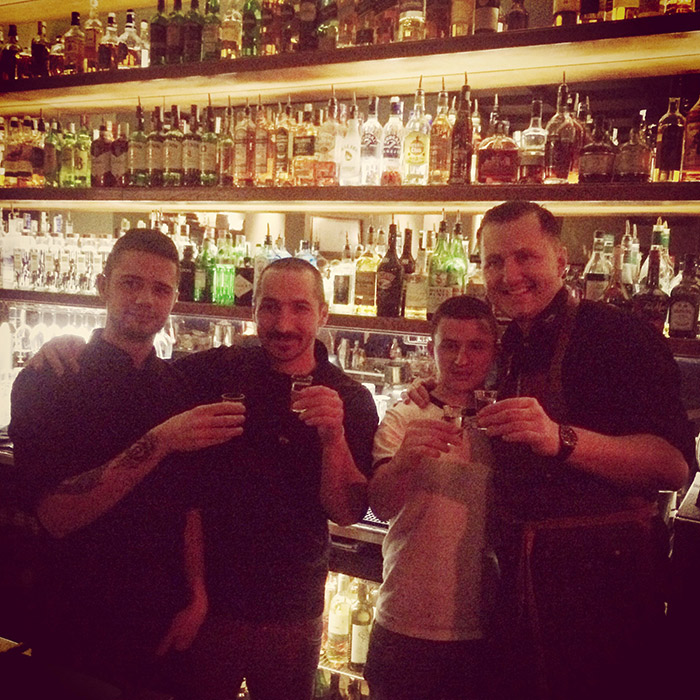 I am making drinks at By The Way.
11:30 PM
It's time to move on. I am making a quick appearance in another nightclub in downtown Sofia, the Carrousel. Here I make a couple of drinks and check out how are things going, before rushing off to the main event.
12:30 AM
We are throwing a party in Bedroom, one of the top clubs in Bulgaria. I am only at the bar for a short while, to make a couple of drinks for tonight's VIP guests. The whole place has been revamped for tonight and it's packed with people. Here is a picture of me having a drink with Maia, my lovely translator.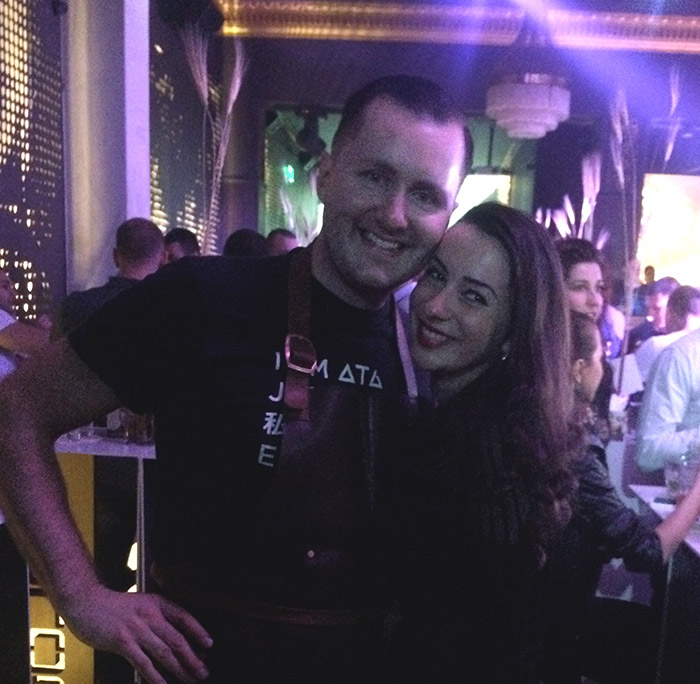 With Maia the translator at Bedroom.
2:00 AM
It's show time at the party. Absolut has brought in their own decorations, in the shape of bottles. They have professional dancers and even contortionists, and there is a huge lightshow going on.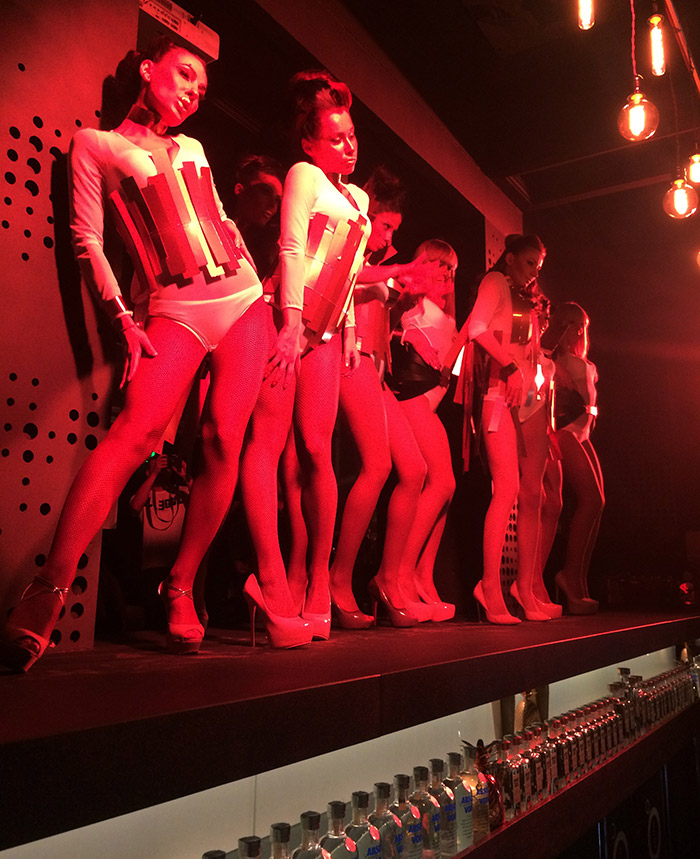 The dancers kick it up a notch at Bedroom.
5:00 AM
I am at the party until early morning. Being a bartender, I think I am always sleep deprived. Luckily, I am able to fall asleep pretty much anywhere to get some rest. Put me on a plane and I'll sleep right through the flight.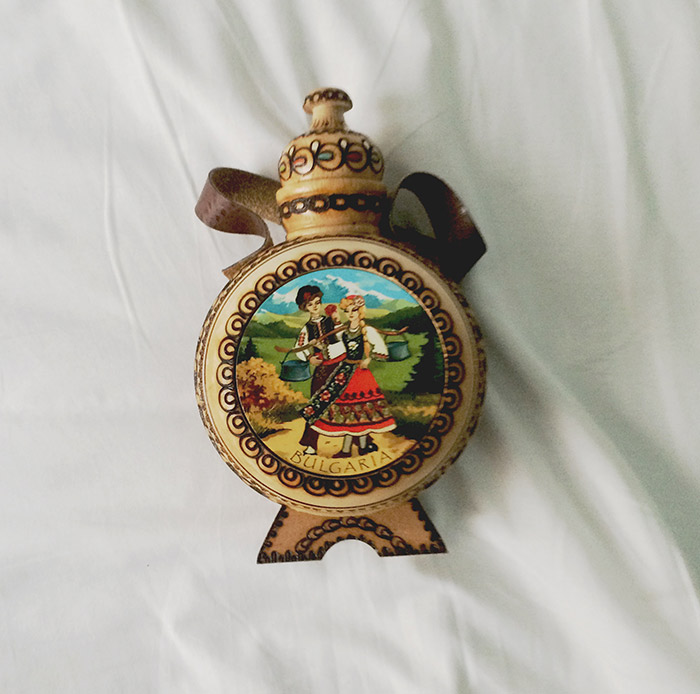 8:00 AM
Time to go back to London with my new homemade raki, presented in a handmade bottle by my hosts. What a lovely gift! I get a couple hours rest before heading back to work at around 5:30pm.