Aaron Skonnard is the cofounder of Pluralsight, one of tech's "unicorns," the term for privately-held companies valued at $1 billion or more. Skonnard started the company in 2004 as a lifestyle business; it would rent out hotel conference rooms and provide tech trainings to other companies. Today, it's an online learning company for developers, IT workers and creatives -- taking on Lynda.com, which was acquired by LinkedIn for $1.5 billion in 2015. On top of leading the company, which has more than 520 employees, Skonnard, 44, also has five kids with his wife Monica.
What about your job most excites you?
The opportunity, and responsibility, to learn constantly. I learned how to code on my family's Apple II at age 10, and it changed my life. I was a teacher before cofounding Pluralsight, and we founded the company on the idea that professional education could be democratized beyond traditional academic settings. So, for me, learning is not only exciting, it's a transformational experience that is constantly making every other aspect of my life better. We're living in a golden age when we have unprecedented access to learning opportunities, and a greater imperative to do so as the world changes at a breakneck pace.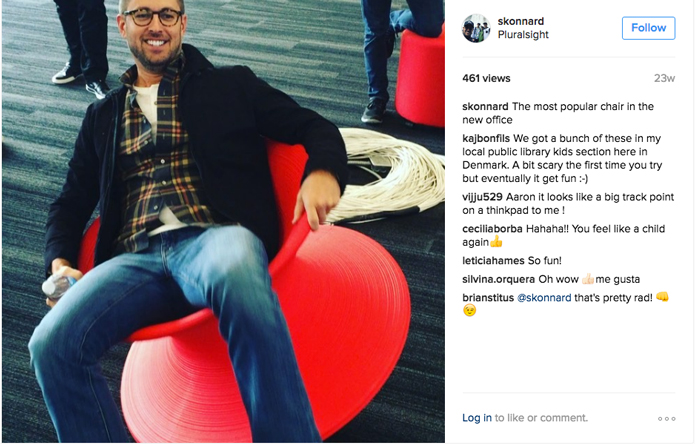 1
How many hours do you sleep?
Sleep is important -- it keeps you fresh and firing on all cylinders. Still, there's never enough time, and sometimes sleep takes a backseat. During the workweek, I average five to six hours because I make sure to check out for a few hours every day to be with my wife and five kids. This gets tricky at times, which is why I tend to play catchup over the weekend, when I get around seven to nine hours per night.
2
What do you eat for breakfast?
At my house, breakfast is 80% healthy, 20% fun. Monday through Friday, I stick to the world-famous Skonnard protein shake. My wife and I have our own recipe that makes the perfect chocolate banana shake. We use chocolate Costco Orgain powder, half a banana, a third cup of egg whites and a half-cup of ice -- it's just the right consistency and keeps me full until lunchtime.
On the weekends, when the 20% rule takes effect, I'll either make waffles, or we'll stalk out the Utah-famous Saturday's Waffle food truck. It's not uncommon for us to plan family hikes around the location of the truck, and we've gone so far as to drive 40 miles for it. We're definitely a waffle family.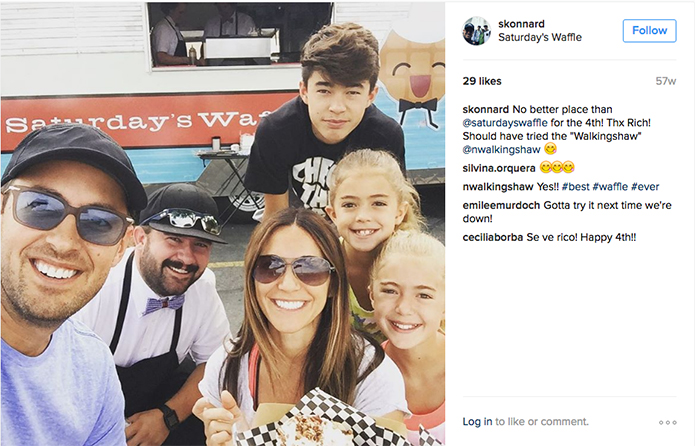 3
If you could pitch to one person, who would it be?
Mark Zuckerberg. Not only because he's a developer at heart, like me, but because I think our mission of democratizing professional technology learning would resonate. We'd also align with the mission of his and Priscilla's education investment fund. They have a vision of changing the future of education and have been major supporters of STEM and bringing coding to schools, so I think we have common ground there. I'd love to pick his brain and see what he thinks about our business. Who knows, I may be lucky enough to have that dream come true one day.
4
What's on your home screen?
On my desktop, I typically have pictures of nature. I love our planet and all the beauty it has to offer. It's inspiring to see high-quality images of natural locations from all around the world. That's what I love about the new, amazing Apple TV screensavers.
My phone is a different story. My home screen prominently features the new Pluralsight logo. It's a beautiful design and I'm proud of it, so I love showing it off to people.
5
How often do you exercise?
On average, I'd say four times a week, but my goal is every day. I usually run four to six miles three or four times a week. Once in a while, I'll do a long run -- around 10 miles -- which always feels amazing. Once or twice a week, I also try to get myself into a class that mixes cardio, weights and strength training. I think I'd like to try ramping up my strength training by enlisting a private trainer. That may be next for me.
6
What app can't you live without?
I'm very active on social media, so for me it's a toss-up between Twitter and Instagram. Twitter is where I get my news, but I love Instagram because I feel more connected to my family and friends.
7
What's your favorite city and why?
I'd have to say Sydney, Australia. The people there are super friendly and down-to-earth -- they're really just a pleasure to be around. The city itself is magnificent, with great culture, food and endless outdoor activities. I grew up a swimmer, so I especially love that it's so ocean- and wildlife-oriented with scuba diving, beaches, the reef and the harbor. After my first visit, I told my wife I think I could actually live there. It has the perfect balance, with all the perks of a big city, but without feeling massive or overwhelming.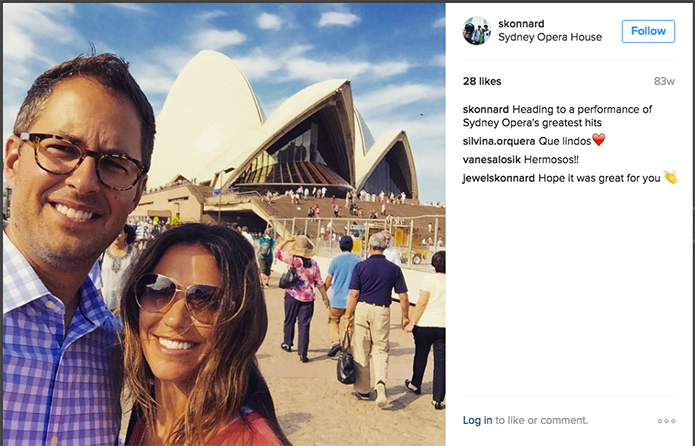 8
What's the most important company we've never heard of?
One of my favorites is a fellow Utah-based company, Chatbooks. They're basically digitizing the scrapbooking experience by automatically sourcing photographs from your social channels and camera roll and binding them into a photo book series. I treasure life's experiences and put many of them on social media, so Chatbooks makes it easy to take the next step and create a real photo album. We were just on a family vacation in Hawaii, and I can't wait to see our latest book and know that it will be automatically sent to my parents.
9
Are there any social platforms you won't participate in?
I'm not on Snapchat or Pokemon Go, yet. I don't know why, exactly. The fact my kids like it so much makes me question the fit, and I bet they're really happy about that.
10
What are you reading right now?
I just picked up A Curious Mind: The Secret to a Bigger Life by Brian Grazer and Charles Fishman. It's all about how important curiosity is in life and really gets back the larger theme of learning, so I'm looking forward to diving in.
11
Do you think there's a tech bubble?
We're wringing out some excess on the margins, but I certainly don't think we're experiencing anything like the dotcom era. There has been some buildup and inflation of pricing across several businesses, but at some level, I think that's already being addressed.
It's pretty normal, what's happening right now. The market is just doing a bit of self-correction. We are seeing fewer companies go public because of the pricing dynamic, which has led to higher M&A valuations. Still, I don't think we've seen a huge disruption in overall valuations. While there's been a shift, I'm confident many of those companies will continue to recover and return to the healthy multiples we're used to seeing.
12
Best piece of advice you've been given?
Keep a laser focus on the most important thing at any point in time. You lose concentration when you're doing too much, so it's critical to prioritize and be disciplined in focusing on the most important things. That advice has helped guide many decisions, both at Pluralsight and in other aspects of my life.
13
What keeps you up at night?
Moving at the speed of innovation is the central business challenge of our time, and I wouldn't be doing my job as CEO if it didn't weigh on me at times. In the early stages, when there were only a few people, it was easy to introduce change, but as the organization grows, it becomes more difficult. To fulfill our mission and succeed, we have to find ways to continually progress and drive innovation in a healthy, positive way. That's true for any company today, and this challenge is only going to grow.
14
If you could tell your 18-year-old self one thing, what would it be?
Slow down a bit. The years between 18 and 24 are crucial because you're discovering the world for the first time and trying to determine what's important to you and how you want to contribute. Even though it's easy to do so much at that age, it's worth savoring because you can really figure out a lot about yourself and gain a broader perspective. So, instead of being in a hurry to prove yourself to the world, take some time to travel, meet people and have new experiences. Discover the world. It will make you a better human.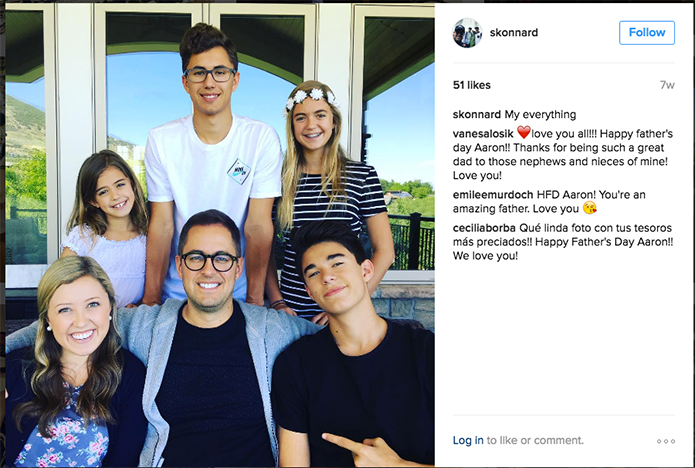 15